Want to know how to travel the world? I've put together a page full of useful travel resources with tips and tricks I've learned after consistently traveling for over ten years. Learn how I make a living while traveling, the best travel hacks that will save you money, how to find the best prices on flights and accommodation, how to save money for travel, how to start a travel blog, and more.

43 Most tourist accommodation isn't particularly child-friendly, so once you've checked in you'll probably need to make some adaptations yourself. Start off by checking locks on doors and windows to make sure the room is secure. Check the sturdiness of the fittings - wobbly balconies and railings are unsafe and mean you should change your accommodation straight away. Point out things such as loose towel-rails or curtain rails to the staff and either agree that you can't be responsible should they fall down, or ask for them to be fixed or removed. Use insulating tape to cover exposed wires or sockets or block them off with furniture that's too heavy for your children to move. It's also a good idea to check the temperature of the hot water; it's often scalding, so you may need to warn your children.
Honestly, we didn't (and still don't really) travel with toys for Eula while she was under a year old save a couple of lovies (stuffed animals). We quickly learned that a) she couldn't tell the difference between an empty water bottle and a proper toy and b) she preferred the water bottle. So we would let her play with sundry objects (water bottles were a big hit as well as any trash that makes a rustling noise like paper or plastic). This saved us carrying and buying a bunch of useless things she wouldn't have really cared about.
Double-check foreign document requirements. Some countries―like Chile, Kenya, and India―require a visa for entry; others, like South Africa, won't allow entrance unless a traveler's passport contains at least two blank, unstamped pages. You need to be aware of such requirements before you make your flight reservations or you could get stuck Stateside, according to a source at the U.S. Department of State Bureau of Consular Affairs. For a complete list of entrance regulations, visit travel.state.gov/.
Baby milk is something that always throws up questions. What can you take? Will you have to taste it at security? How much are you allowed and will it be enough? To avoid these questions did you know you could pre-order your milk from Boots and collect from a store in the airports departures? Find out here which airports are available. Alternatively check out Skyscanner's guide to hand luggage restrictions do you don't get caught out.
If your bag is delayed, not lost, airlines will try to placate you with $25 or $50 each day. But the DOT says that's not enough to salvage a wedding, a ski trip, or an important business trip. These companies can owe you up to $3,500 in liability for a domestic US trip, so long as you've got receipts -- you've gotta prove to the airline the relative value of what you had in the bag, and why you needed it before the luggage could be delivered. That's not to say this isn't your big chance to upgrade your suit collection. It's just that if there wasn't an event you needed the suit for before your bag showed up, you might not get full reimbursement.
If you do not have a bassinet row, always try to sit at the very back of the plane. If you are checking through a stroller, you will anyway have to wait before you can depart. You will have more storage room at the back of the plane. You will bother the other passengers less, have more help from the flight attendants, and be right near the bathrooms which is essential when changing diapers or with children who simply can't wait.
We don't have family near us, so we knew we a would be flying quite a bit with an infant. We opted for the Doona car seat/stroller – it's incredibly easy for travel since the wheels are built into the carseat itself. It also buckles into any car without needing a base, so it's great for cab rides. It will probably only with for us until he's 1yr, but it's totally worth it to us.
Don't be the person who asks the flight attendant for a pencil and a cocktail napkin out of desperation. Make sure you bring ALL of the following items on board with you: Portable DVD player, iPod, iPad, Kindle, Nintendo DS, LeapPad, colouring books, sticker books, pop-up books, crayons, markers, pencil crayons, stuffed animals, Go Fish playing cards and a series of dry-erase books. (Just don't forget the dry-erase markers).

I know that some people give their kids medication to relax them for the flight. I personally can't suggest this one as I had a bad experience with a reaction where not only didn't it make my child sleepy, but did make her throw up the entire flight. If you do want to give medication, be smart and try it out ahead of time. And definitely make sure to check with your doctor to give the proper amounts as sometimes with flying amounts differ.
At Rough Guides, we understand that experienced travellers want to get truly off-the-beaten-track. That's why we've partnered with local experts to help you plan and book tailor-made trips that are packed with personality and stimulating adventure - at all levels of comfort. If you love planning, but find arranging the logistics exhausting, you're in the right place.
"Make sure they have taken care of all bathroom needs prior to the plane ride and be mindful of liquid intake afterward and its impact on bathroom frequency. It may sound harsh but know that we cannot always accommodate an emergency bathroom trip. This last weekend I had a dad come up to the front just as we were taxiing, telling me his son 'really needs to go poop and can't wait.' I had to tell him no! If we'd let him in the bathroom, we would have had to take a delay, which is a cardinal sin in the airline world!" —Christie Poulton.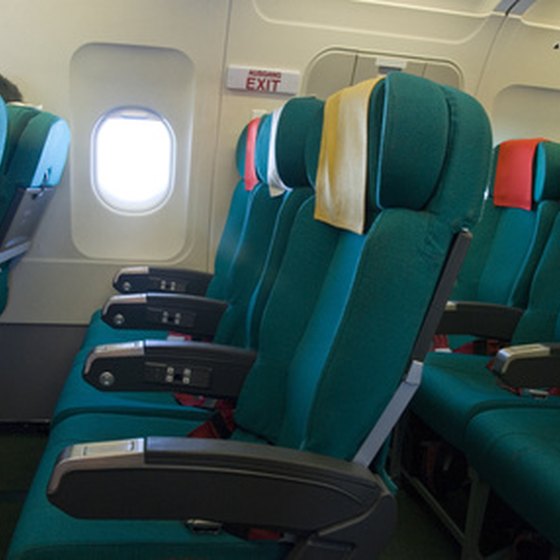 It is almost May. I'm slightly alarmed by this. Not just because the year is zipping by, and I'm wondering how I squandered away all that time with so little to show for it (Whither the sample chapter of the great American travel memoir, Everywhereist? Whither the clean laundry you were going to do?), but because I am coming up on another anniversary.
Cruikshank is fond of crossword puzzles when she can't concentrate on reading, because they're easy to put down and pick up again. And though it might not be the lightest option, Schutlz likes to bring "a year's worth of magazines — from People to all the glossy travel mags — and generally a guidebook about the destination I'll be visiting." She also brings her own earbuds for watching movies, because they're better quality than what planes typically provide.
Seating advice? Got a couple of long-haul flights with my very active 2.5 year old son this summer, without hubby. Do you recommend that we go for an aisle + middle seat (easier to get up and move around, go to bathroom, etc, but no access to window and potentially more disruptive) or window + middle seat (he can watch the commotion during takeoff and landing and be further away from other passengers, but we will bother the aisle-seated passenger when getting up which we will surely do often). Any thoughts? Am already dreading this! Reply
You think you won't forget anything, but you will. You won't remember the name of that lovely girl from Oslo you hung out with for a day in Marrakech, you won't remember the name of the hostel you loved in Beijing, you won't remember the conversation you had with that dude in a pub in Sydney. Keep a journal to remember those small details because you'll treasure them in a few years.
Choose the Right Card: For an annual fee, some credit cards—including American Express Platinum ($450) and Chase's United MileagePlus Club Card ($395)—offer complimentary access to both airline and independent lounges. American Express also recently opened the Centurion Lounge at Las Vegas McCarran and at Dallas Fort Worth International Airport. Access is free for travelers with Centurion and Platinum Cards, and $50 for all other American Express cardholders.
Usually you will need to take your baby out of the sling or stroller to walk through the metal detector, and usually they will want you to collapse the stroller and put it on the belt. If you're flying alone, I recommend getting everything out you need to get out *before* you get in the security line. Stash your laptop under the stroller, liquids in a ziplock, and that way you can just throw it in the tray and not be struggling to get it out while wrangling a baby *and* folding a stroller if you have one. See below for my easy-one-hand-collapse stroller recommendation. In other situations they want someone to walk through with the baby, hand the baby off, and then walk back through alone. It helps to have a partner for this otherwise a security officer can hold the baby.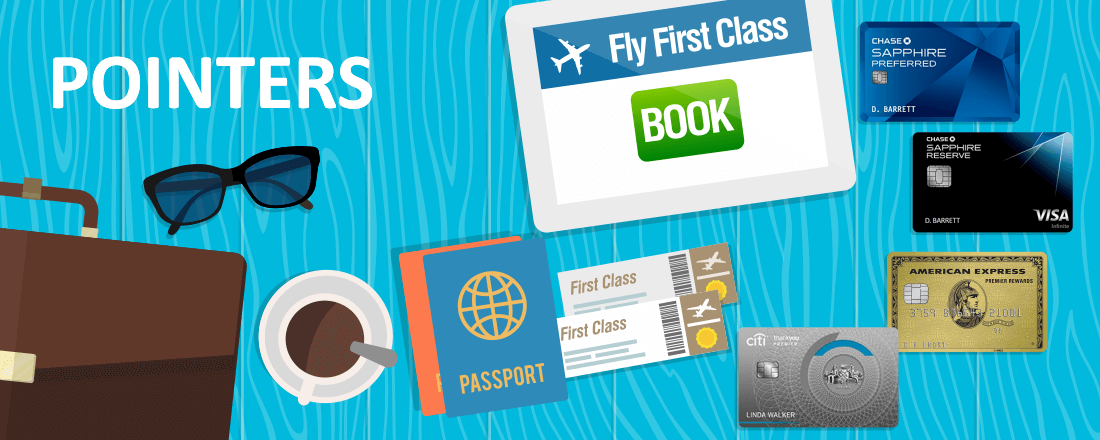 Okay, while it's not ideal, I have changed diapers in the seat next to me, on the tray table, on the floor, on the ground. Whatever. When you're on the move, just get done what you need to get done. We carry a light weight, compact little blanket (it's a swaddling blanket by Solly—they fold up really small) exclusively for changing as opposed to a bulky mat. It puts something between her and the environment (and the poor environment and her!) without taking up a lot of room in our carry-on/diaper bag.
Some people are anti-screen entirely. I get that, and if you are, try those wonderful cardboard books that baby can't tear up. We certainly don't shove her in front of a TV or computer as a babysitter or as a recreational activity for her, but when you are stuck on an airplane or in a car with a screaming baby, I personally have no problem playing her favorite nursery rhyme show on YouTube, "Dave and Ava". We call it "the big guns". Bonus there's an app so we have it even when we have no internet like on flights or far flung destinations. She's loved "Dave and Ava" since she was a tiny baby, which surprised me, and she loves it still, even after a year old. When things are urgent and we're desperate, it always works to calm her down and keep her occupied, well 98% of the time. Excellent for the above scenarios or say a mad dash we're-going-to-miss-our-flight-if-we-don't-hurry packing scenario where a screaming baby isn't tenable. Make sure to download the app on your phone for when there's no cell service/wifi (i.e. on a plane). It's expensive—like literally the most expensive app I've ever purchased at $24.99—but it's been worth every mind saving penny.
"The reason is simple: We like to avoid responding to call bells from the front of the plane because answering one means potentially flaunting whatever item the passenger has requested to everyone else along the way. This can cause a problem since planes often don't have enough extra vodka, pillows, earplugs, and toothbrushes, or the time on shorter flights to deviate from the service schedule.
First, do your research: are there budget airlines unique to the country you're flying out of and where you're headed to? Booking with a budget Australian airline (Jetstar) from Sydney to Honolulu, then an American one from Honolulu to Montreal saved us over $400 each when flying back from Australia to Canada earlier this year. This allowed us to create a thrifty five-day stopover in Hawaii on our way back, which was less exhausting and a lot cheaper! Kiwi.com and AirWander are both great search engine for revealing cheaper routes like this that involve multiple airlines.
While a last-minute upgrade might seem like a good idea—especially if you often find yourself falling ill on flights—the seats in the middle of the plane are best for those with motion sickness. "A plane is like a seesaw. If you're in the middle, you don't move as much," Patrick Smith, pilot and author of Cockpit Confidential told Reader's Digest. Here are some more secrets your airplane pilot won't tell you.
Katie from mummydaddyandmemakesthree.co.uk says: "pack them a plane bag – We have three young children and my girls have amassed many flights between them at a young age. We always pack a plane bag for them, we don't let them see if before we get on the flight and in it are cheap pocket money toys to keep them entertained. Things you can buy in supermarkets and that only cost a couple of pounds each, like crayons, colouring books, little sets of Lego they can build and of course sweets in case all else fails! They love it and get excited to open them as soon as we are up in the air."
As promised I am sharing the last few things I found on #pintrest !! I'll call this the #toddler flight survival kit. SNACKLE BOX: this is of course way more snacks then he needs but we have a lengthy layover so he will not be hungry. That is for sure. Sippy cup with Keepeez strap: after we pass the security checkpoint I plan on filling it with water. We have Snapple peach tea mix ins that are in the snackle box. Surprise ball: this contains dum dums & chunky wood puzzle pieces. I have the puzzle board & will fit that in my bag for the plane, so that he can play with the puzzle. Last but not least the iPad with headphones which has tv shows downloaded for him 👊🏼 I saw people using a ziplock bag for their phones. They were hanging it on the back of the seats for their child to watch so I thought I'd try it with the iPad. I'd love to hear thoughts!!! What do you think?
In some respects, I'm amazed at how staggeringly little I've grown as a traveler: I still roam cities with nary a clue as to what I'm doing, I'm still motivated largely by my quest to stuff as many baked goods into my mouth as possible, I still weep a little when forced to read a map. But I'd be lying if I said I didn't learn anything. I have picked up a few tips and tricks that I've gleaned from my many copious mistakes. Here are the best of of them – my my top travel tips and lessons learned from the last few years.
Cruikshank is fond of crossword puzzles when she can't concentrate on reading, because they're easy to put down and pick up again. And though it might not be the lightest option, Schutlz likes to bring "a year's worth of magazines — from People to all the glossy travel mags — and generally a guidebook about the destination I'll be visiting." She also brings her own earbuds for watching movies, because they're better quality than what planes typically provide.
But I've learned a ton from my experiences, too. To celebrate seven years since I stumbled my way out of the U.K. and began a life of full-time travel, I've compiled an enormous list of my biggest and best travel tips. These are all things that I wish someone had told me before I started traveling, so I hope you'll find them useful, inspiring, educational, and entertaining.
Travel blogger Monica from thetravelhack.com says: "most parents start off with good intentions when it comes to screen time for their little ones but you're definitely allowed to let your standards slip during a flight! Load your tablet with games, songs, TV shows and Disney films to keep them entertained for as long as possible. Even tiny babies can be distracted for 10 minutes by a cartoon with a catchy song and it can be just long enough to enjoy your in-flight meal or avoid a tantrum. Try The Furchester Hotel – it works like magic for my little guy! Also invest in some kiddie headphones so you don't annoy your fellow passengers with those catchy Disney songs." Before you stock up on free apps to keep the kids entertained, check out our list of the best ones for your iPad or smartphone to get before you fly, guaranteed to keep children entertained long enough for you to at least eat your in-flight meal.
We didn't obsess about bathing our baby nightly. Babies, when they aren't walking, don't really get that dirty. We found so long as she was thoroughly wiped down, she was fine. So there was no transporting a baby tub or stressing about bath time. If we had a tub, great. If we didn't, the sink always worked fine for when she did need a bath. The older she got, the more frequently she needed to be bathed as she explored the environment, but still at 13 months we bathe her a couple times a week at most. Common sense would dictate if baby is stinky or visibly dirty…perhaps a bath is in order! Otherwise, no worries.

I love the tips! Thanks for sharing. With our first, we flew with him for the first time when he was 6 months old. We flew from Toronto to Hawaii which was def. a haul. He's probably flown over 20 times since then (he's 2 and a half now). With our second, we started early – 7 weeks early. I even flew a 4 hour flight with the two of them SOLO! And survived to tell people about it… lol
Travel Tips from Travel Experts. The best restaurants, destinations, events and advice available. Avoid the pitfalls of travel by becoming a travel expert. 1000TravelTips.com is the world's number 1 source for the latest travel tips, skills and actionable advice that can be used anywhere, at any time. Hear from the top name travel experts that you can't find anywhere else: Samantha Brown, Rick Steves, Peter Greenberg, Pauline Frommer, Patricia Schultz and more. Sign up for our newsletter to receive the top travel tips straight to your inbox!