"Make sure they have taken care of all bathroom needs prior to the plane ride and be mindful of liquid intake afterward and its impact on bathroom frequency. It may sound harsh but know that we cannot always accommodate an emergency bathroom trip. This last weekend I had a dad come up to the front just as we were taxiing, telling me his son 'really needs to go poop and can't wait.' I had to tell him no! If we'd let him in the bathroom, we would have had to take a delay, which is a cardinal sin in the airline world!" —Christie Poulton.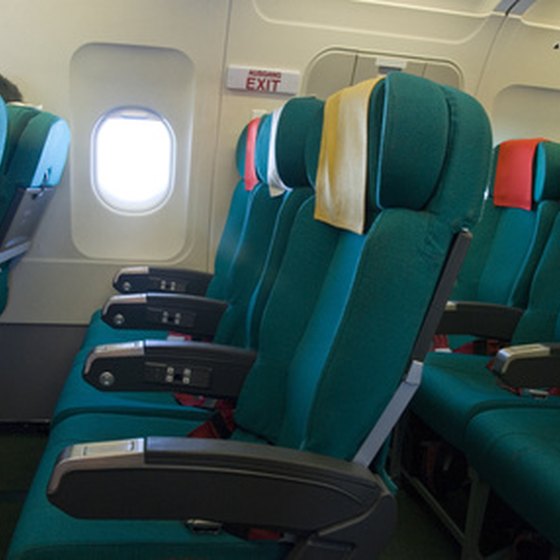 I love tips number 14 and 19, 14 which is Travel Does Not Have to Stop Once You Have Kids, I agree with it you can still enjoy travelling with your kids this will strengthen the bond of your family. It is in our mind that we are afraid because we might lose our children We do have this technology GPS tracking devices to keep track on them .19 which is Get Up early, Seeing the Sun rise is a great experience especially if your house is located on the top of the mountain with matching view of the sea near your location.
Brilliant tips. We're off for six months with our baby who'll be 12 weeks old by then. Good to know that packing light is possible! We're trying out a few travel cots at the moment to try and figure out the best one. Did you use the cot for outdoor as well? We were thinking it might be handy for the beach. Any advice in terms of clothing? Obviously she'll grow a lot while we're there but we don't want to take a load! Thanks for sharing your experience.
If you're suffering from food poisoning, it's best to let it run its course rather than clogging yourself up with Imodium, but there are some situations where it just isn't possible to do so. I'm talking flights, long bus journeys, booked tours, and anything that requires you to leave the bathroom. A large supply of Imodium is something I always have in my backpack for these emergencies.

"It's not exactly in the middle of nowhere." That's what I find myself saying whenever someone says to me, "I'd never go on a transatlantic cruise." I have to admit, while not exactly in the middle of nowhere, there isn't a whole lot of activity going on around you, except maybe for an occasional whale or dolphin sighting. You do feel like you are out there all alone. Kind of.
After about 25 seconds you will feel the plane start to lift, and if it's daytime, you'll see the ground getting further away - you may find it fascinating to see your town from the air for the first time! It's normal to feel some bumps while the plane is still climbing, so don't worry - see our article on airplane turbulence to find out more about the facts behind those common bumps.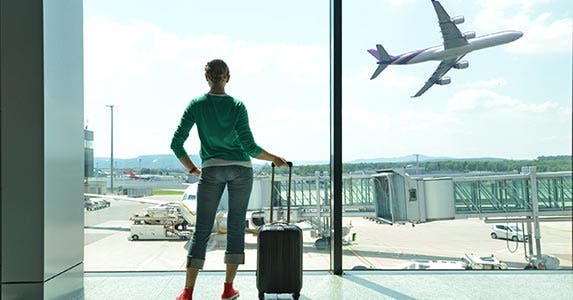 "As a pilot, I can say that most of us don't mind when you bring the little kids up to the cockpit. As long as it's not a busy day, a delayed flight or storms, we will let them come in and look around and see things. Avoid before takeoff but after landing is usually a good time." —Ryan S., pilot for four years. Here are even more secrets about flying pilots wish you knew.
Cruikshank is fond of crossword puzzles when she can't concentrate on reading, because they're easy to put down and pick up again. And though it might not be the lightest option, Schutlz likes to bring "a year's worth of magazines — from People to all the glossy travel mags — and generally a guidebook about the destination I'll be visiting." She also brings her own earbuds for watching movies, because they're better quality than what planes typically provide.
41 Constipation can be caused by dehydration or changes in diet. Give babies water to drink, use a light oil to massage their tummies, and bring their knees up to their chests a few times. You can also gently rub a button of Vaseline over their anus. Give older children water and a few teaspoons of a light vegetable oil to drink, as well as trying the Vaseline and abdominal massage.
This may be a fluke for our particular itineraries and that our starting airport is almost always Tel Aviv, but with the timing and everything else we generally opt to take a layover in Europe (we usually need to get to Miami first when flying to the states and can check bags through if we stop in Europe whereas a long flight to JFK then a flight to Florida means customs, getting bags, rechecking bags, etc etc etc).
Way To Make Flying With Kids Easier If you are a frequent flying family, get a Trunki (the website has Canadian stocklist info). These hard cases double as ride on toys that make it fun and fast to get to your gate. Your child takes a seat, holds onto the horns and you just pull them along. They work with children ages three to six, and the case is big enough to hold a weekend's worth of kids toys and clothes.For kids under three, you might want to consider investing in a car seat/stroller combo, which can be used on the plane for your child to sit in, and will eliminate the need for hauling two cumbersome pieces of equipment on your trip. Reply
In dollars, yes, but not in real terms. In 2015, it takes a worker on the average Australian wage two weeks of after-tax income to earn enough to buy a return economy-class ticket to Europe. In 1935, a manager on an average salary would take 70 weeks to earn the same fare. The real cost has been on a downward slope between those two extremes ever since.

Many first time flyers worry about arriving without the necessary paperwork to board their flight, and this can make for a nervy first trip to the airport. The main point to remember here is that the most important document is your passport: make sure it's up to date and ideally has at least three months to go before its expiry whenever you travel internationally.
All products and services featured are selected by our editors. Real Simple may receive compensation for some links to products and services in this email on this website. Offers may be subject to change without notice. Real Simple is part of the Meredith Home Group. © Copyright Meredith Corporationthis link opens in a new tab. All Rights Reserved. Reproduction in whole or in part without permission is prohibited | Privacy policythis link opens in a new tab | Terms of Servicethis link opens in a new tab | Ad Choicesthis link opens in a new tab | Your California Privacy Rightsthis link opens in a new tab | EU Data Subject Requeststhis link opens in a new tab
8. Bring one carry on, and only one carry on. You no longer need a book to read, you no longer need your own snacks. You can no longer use your carry on in place of checking luggage. Once you have filled a bag with the essentials for a long flight, you won't have the strength to carry anything else, and you will appreciate only having one bag to keep track of in a busy airport.
Thanks to airplanes, we can now fly from places like New York to China in 21 hours — and from China to Japan in under five hours. The only problem, however, is that people who fly to and from these destinations could spend upwards of 24 hours in the air traveling at cruising altitude. That's why it's important to take certain measures against health hazards that come with long-distance traveling, especially ...
"There are very few free or discounted upgrades. The travelers that might get a free upgrade due to rearrangement of capacity or seats are given to those travelers who pay the most or travel the most with our airline. Join the airline's frequent flyer program — it makes a difference when a gate agent might need to move someone into a better cabin."
Some people may not be comfortable doing this, but we were. In New York, Paris, Tokyo, and London (namely major cities) there are very reputable and well vetted nanny / sitter services. We have personally used them in New York and London. In cities where we know people, we ask friends to connect us with a sitter. For instance I'm headed to Morocco this weekend alone with Eula, and I do have to work while I'm there. To accomplish this, I had a friend help me find a sitter. I'm doing the same while living in Kyoto for 2 weeks. If you don't have friends where you're going and it isn't a major city, consider asking the AirBnB host or the hotel as they often know reputable people or agencies. Again, who you leave your baby with is a matter of your own personal judgment and if you ever feel uncomfortable…don't do it!
As for being open, most folks on earth are nice, kind and will chat you up for a bit. I made a few awesome friends here in Fiji by being open, by saying "bula!" and by extending the conversation just a little bit. Sharing your thoughts, and connecting, helps you make friends and if you haven't made at least a handful of travel buddies over the years you're missing the point.
You'll learn a lot about yourself and how to become independent. It's a cliché, but it's true. Traveling solo taught me how to fend for myself, talk to people, and handle unfamiliar situations with ease. It's made me comfortable with myself, helped me learn about what I'm capable of, and allowed me to be super selfish and do whatever I want! It can take some getting used to if you've never done it before but do it at least once. Make yourself uncomfortable and surprise yourself. You'll learn valuable life skills when you push yourself!

When she was tiny I was hyper-vigilant, using sanitizing wipes on everything. And I think when they are little and their immune system is developing, it's not the worst idea to wipe down the tray table, arm rest, and other hard surfaces that nasty stuff could live on. That said, the older and tougher (haha) she gets, the less I stress about it. When she started crawling, I let her crawl on the floor and would wipe her hands off afterwards. But we can't put our babies in bubbles, and the truth is that if you're clean but not maniacal about it, it's going to ultimately build their immune system. So as she got older, I got less neurotic, and that seemed to work fine. My husband, however, would definitely prefer she not crawl on the floor! So we are balanced in that way, he protecting her from germs and me shrugging and being like "Eh! Good for the immune system!"
As an ex flight attendant and soon to be mom, it's nice to see a thought out and practical article! Snacks are a must as not many airlines have baby/todler friendly snacks on board. On international flights, breast milk/formula can be heated/chilled if needed. Many airlines have amenity kits for moms and baby. Just ask! Cabin crew are not allowed to WALK with an infant in their arms while on board. It's a legal thing, but holding for a few minutes is usually ok! International carriers have baby bassinets so try to get a seat at the bulkhead if you can. Hope this helps!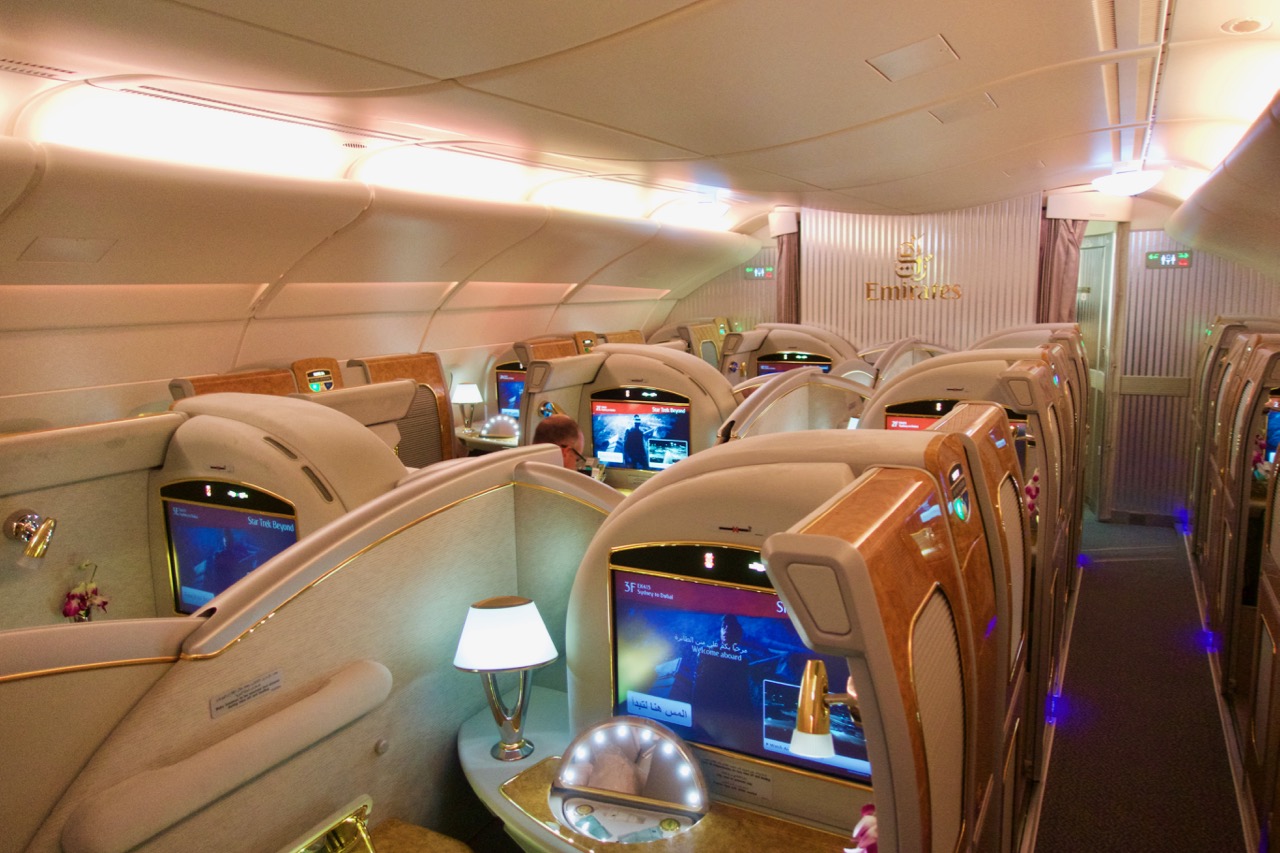 Wittenstein's experience taught him to take a more relaxed approach to itineraries when flying with kids. "If a layover is unavoidable, try to make it a long-ish one," he said. "There's plenty of time to get to the next flight, and kids have time to run around. Keeping the airport experience stress free helps make the flight a lot easier." There's also the chance you can get a real meal into kids before re-boarding.
We have eaten everywhere from our favorite dives to Michelin star restaurants with baby in tow (though my preference for the latter style of dining is *definitely* to hire a sitter)—the key is go early. If your baby makes unfortunate, loud baby noises as babies do, there are less people to disturb and thus less mortification to be had. And if they're a little more mobile towards the end of that last year, it gives them a little roaming room. Another tip, when a high chair isn't available and the baby is old enough to sit up, we have been known to "strap" her to the chair using a baby carrier. When she was too small, we simply wore her, held her in our lap, or put her in the stroller on the rare occasion we had one with us. A lot of restaurants abroad are quite small, so a stroller isn't the best option in those tight places. If you can hit dinner right when your baby passes out for the night, obviously that's ideal, but you can't always plan for that.
Thank you for this! My husband and I will be travelling with our 16 month old daughter from the Philippines to Singapore. Though it's relatively a short trip (both the flight duration and the stay in the country), I looked up tips and tricks for travelling with an infant because…well…I'm a dooms day prepper haha. Love your photos, your darling daughter and love that you're about breastfeeding and natural stuff but are practical and no nonsense. I pray many more safe and wonderful travels for you and your family!