I have never been anywhere without easy access to potable water. In Morocco you can pick up a bottle of water a the shops every few feet so it's very easy. I have friends whose children drink the water simply filtered and are fane. And yes, we take her everywhere the local children go. Tuk tuks and public buses included. We decided that the chances of something happening are very small and that if you try to live a completely risk averse life we'd all just have to stay at home! But that was what we were comfortable with, and I think that's going to be different for every family.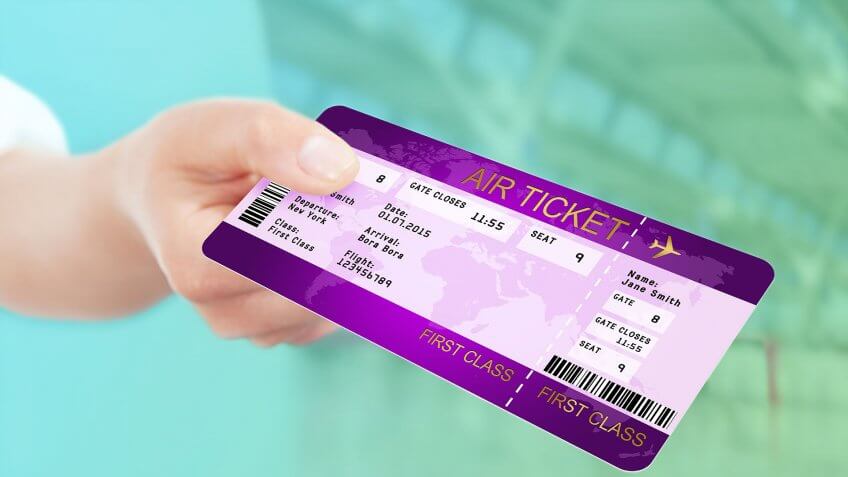 1. Bring new toys and books. Something that they have never seen before will hold the attention far more than something that has been played with dozens of times already. For our then-ten-month-old, it was a toy phone (not a noisy one) and a set of keys. For the one-year-old it was a new Curious Georgebook and a new car. This time, the baby needed no entertaining but the big brother did. We catered to his current obsession with Go Diego Go, and bought a few books featuring Diego. The key to this, is to not bring them out to soon. We wait until the meltdown begins and then bring out the big guns. If you bring out the secret weapon too soon, then you have no recourse.
At Rough Guides, we understand that experienced travellers want to get truly off-the-beaten-track. That's why we've partnered with local experts to help you plan and book tailor-made trips that are packed with personality and stimulating adventure - at all levels of comfort. If you love planning, but find arranging the logistics exhausting, you're in the right place.
All these tips are great, but I truly appreciate the perspective about Sunrise is better than Sunset. I know I am probably in the minority here, but the freshness of morning is a rebirth for me. And a dazzling sunrise does more for lifting my spirits than almost anything else. Whatever problems I had yesterday, now, with this new sunrise, I have a chance at a fresh start. (Don't get me wrong…I love a romantic sunset too!)
Since being named a Forbes Top 20 "Social Media Power Influencer" two years in a row, attorney Glen Gilmore has become a sought-after international speaker and thus frequent international traveler. But when you stand 6'5", an aisle seat is a must, especially on long-haul flights — but not every aisle seat offers the same value. One of the most unanimous tips our pros offered was using SeatGuru http://www.seatguru.com/ to get a map and description of the seats on your flight, so you won't get stuck at the back of the plane with no room to recline, or next to the heavy-traffic bathroom area.
I have a funny story that your peeing story reminded me of as the same happened to me. Even though I was begging the driver to stop I wasn't successful so… I guess my bladder made some Universe magic happen as 2 minutes later the bus broke down in the middle of a bridge in the highway so I ended up peeing behind the bus, facing the cars, my partner covering me with a jacket. I'm a woman so… it was pretty funny and yes, people quite laughed at me but whatever… I was about to burst so who cares jajajajaja
That unused ticket for the delayed or canceled flight? It's still good to use another time; think of it like an airline credit you got for your aggravation. If you've had it with that (expletive) airline and vowed never to fly them again, even for free -- you have principles, dammit! -- you can also request an "involuntary refund" for the flight from which you were bumped.
TripAdvisor is fine when you need opening hours or an address, but when it comes to reviews I ignore it completely. People always leave a negative review when something bad happens but rarely leave a positive review when something good happens so the reviews tend to be skewed. On top of that, it's very easy to create fake reviews and make a place seem better than it is. Many hotels and restaurants hire firms to artificially inflate their reviews on the platform. Additionally, TripAdvisor has been known to take down reviews that are overly negative as well reviews on sexual assualt. Use TripAdvisor with caution. Or better yet, don't use it at all.
We've all experienced the tiresome, repeated searching when trying to book the cheapest possible flights to any given destination. With endless search engines and continually fluctuating prices, the approach to frugal flight booking is overwhelming. Here's some key tips that will save you time, frustration and most importantly money when booking your next flight.
Arriving early to the airport is the best tip ever! Recently, I needed to catch my Berlin-Paris flight and halfway to the airport I noticed I'd left my passport at the accommodation. It ended with me running like a mad woman, a 32,5€ taxi, a huge security line and more running. And even like that I didn't make it on time, luckily the plane was delayed by 30 minutes!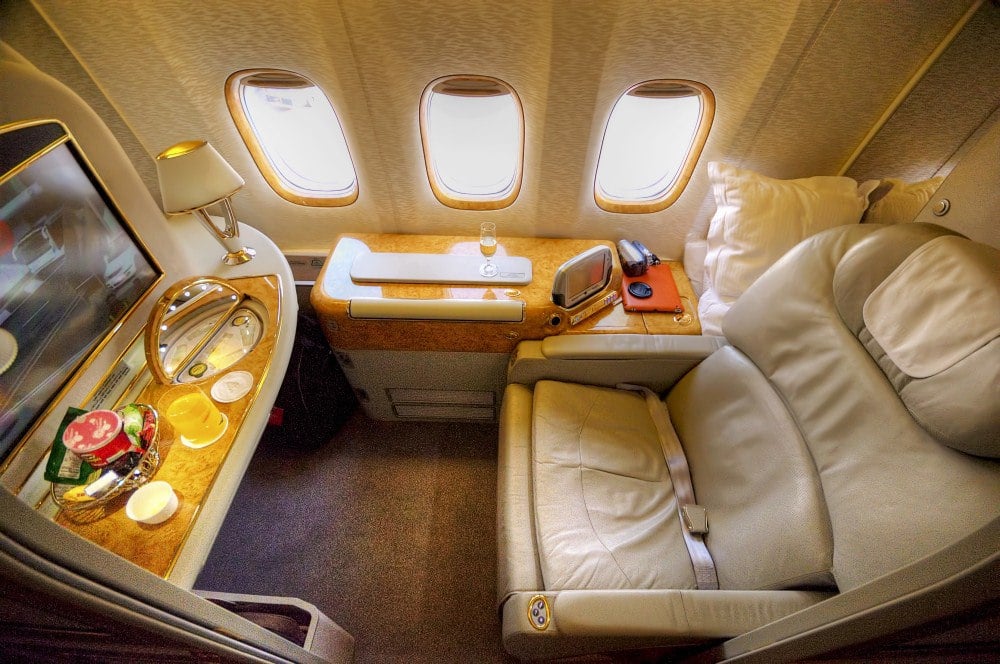 "I think it's great we don't have to travel in suits and high heels anymore. You can be comfortable. But you can also be classy and comfortable. Check your air carrier's rules — there are still dress codes sometimes in first class and, who knows, maybe, miracle of the day, you'll get that cheap upgrade to first class. Be comfortable, but if you can avoid wearing your pajamas, that's great."
Seating advice? Got a couple of long-haul flights with my very active 2.5 year old son this summer, without hubby. Do you recommend that we go for an aisle + middle seat (easier to get up and move around, go to bathroom, etc, but no access to window and potentially more disruptive) or window + middle seat (he can watch the commotion during takeoff and landing and be further away from other passengers, but we will bother the aisle-seated passenger when getting up which we will surely do often). Any thoughts? Am already dreading this! Reply
6. If you have a child who suffers from motion sickness, I have discovered from experience that children are worse when they have little control over their situation. For my son, he gains comfort from knowing how far we have to go, how long that will take etc. I also carry a collapsible bucket (from a marine store) made of canvas with a plastic bottom. I take a roll of plastic bags with me and double line the bucket in case of any vomit-events. Again, for kids, if they know if they are sick, they won't be sitting in a putrid stinky mess for the rest of the flight, this helps. I just pull out the plastic bags, double knot them and get the hostie to dispose of them. They are usually super happy they you haven't left it for them to scrub out of the seats(!)
I'm actually the oldest kid (teenager), but I saw this on Pinterest and thought I'd check it out since I have a younger sibling and flying with him…yikes. If I could say one thing, parents, fly with your kids when they're young! I have been flying since I was too young to remember, so I've never been afraid of it, same with my brother, and it just makes life so much easier. I flew alone for the first time when I was ten, and flew international for the first time (NOT alone) the next week! My first flight that was more than ten hours was last summer, eighteen hours to South Africa, and I was fourteen. Now I've gotten to fly with my school several times, and I'm always shocked by the kids who don't even know how to go through security: or who have never flown at all! Fly with your kids, I know it really helped me out, and I now I plan to move to Europe after college.
"Bring baby wipes for quick clean ups and extra plastic bags to dispose of any trash that you create. I can't tell you how many times parents and kids leave crumbs and trash strewn across their row despite us having walked by to collect trash multiple times over the course of the flight! Think of it like a national park—you pack it in and you pack it out." —Christie Poulton
Don't judge other travellers, either. Don't judge people for visiting the most touristy cities in the world, don't judge them for travelling with a backpack or a suitcase, don't judge them for being a budget or luxury traveller, don't judge them for carrying a selfie stick, just accept that everyone's different, travels for different reasons, and likes different things.
If you have status with an airline -- or even if you don't -- ask for exit-row seats when you arrive at the gate.  Those seats cost extra, and are most frequently the only ones left empty, even on so-called "extremely full" flights; they're often filled by traveling flight attendants and pilots (known as Dead Heads or Non-Revs) assigned available seats at the last minute. If you ask nicely and are super polite (which, frequent flyers will tell you, is a big factor in getting free stuff) the gate agent has the power to give them to you.
"Would any passengers travelling with small children or passengers needing extra assistance please proceed to the gate now." Those are sweet words to hear over the loudspeaker, because quite frankly, the early boarding privilege is the only known benefit to flying with small children. It's the airline's way of saying, "We know you're going to have a hellish five hours. So why don't you at least make sure you cram your carry-on luggage into our tiny overhead compartments before everyone else?"
I actually encountered the same dilemma, then I read about the same concern in this blog "To Bring or Not to Bring. That is the question!" https://amt-pro.com/blogs/news/to-bring-or-not-to-bring-that-is-the-question good read actually. So when we went to Japan last month we simply opted to buy this gate check bag that they are selling (not even $30) https://amt-pro.com/collections/bags/products/premium-car-seat-travel-bag for our son's car seat and this gate check bag https://amt-pro.com/products/car-seat-travel-bag-gate-check that works well with strollers too. Guess what? I got my car seat and stroller faster and with no damage whatsoever. The bag made it easy for us to carry because it's like a backpack. Worth every penny.
Great list of travel tips Dave and Deb. I would like to recommend to fellow travelers to book in very last minute, ideally on the day when you travel, to get the best rates. Most hotels and hostels are willing to give you half rate or even better price just to not have a free room (which does bring them exactly 0). I booked couple of rooms for just $1 with this method on my trip to Japan!
43 Most tourist accommodation isn't particularly child-friendly, so once you've checked in you'll probably need to make some adaptations yourself. Start off by checking locks on doors and windows to make sure the room is secure. Check the sturdiness of the fittings - wobbly balconies and railings are unsafe and mean you should change your accommodation straight away. Point out things such as loose towel-rails or curtain rails to the staff and either agree that you can't be responsible should they fall down, or ask for them to be fixed or removed. Use insulating tape to cover exposed wires or sockets or block them off with furniture that's too heavy for your children to move. It's also a good idea to check the temperature of the hot water; it's often scalding, so you may need to warn your children.
Flying with babies and small children is an activity most of us wouldn't wish on our worst enemies. Yet sometimes, it has to be done - especially if you consider the alternatives - the car ride from hell? A slow boat to China? Horse and buggy? One dad admitted that on one plane trip, he let his kids drop items on the floor and then kick him in the head when he went to retrieve them. They got a big chuckle out of it, and they were too little to do much harm. He thinks, anyway.
5. Have your child travel in footie pajamas. Our eldest wore his sneakers over the feet on this journey and loved it. They will like the novelty of traveling in pajamas, you will like the convenience. If there is a diaper blow out or vomit incident, it is nice to only be dealing with one item of clothing. It is also then easy to pack for such emergencies: you only need a few extra sets of pajamas each instead of full outfits for each child. Unless your child is prone to messy situations, I recommend two spare sets.
"Bring as many new toys and activities as you can fit in a carry-on and can afford. New toys are always better than old when you're a kid! You just spent a gazillion dollars on tickets, $50 or so dollars on entertainment that will keep them riveted for a seven-hour flight is a good investment." —Mike Gudmundson Mom bloggers shared things that are lifesavers whenever they travel with children.
I'm fortunate to have never had to deal with lost luggage, but I did have my backpack ripped open on a flight and I was grateful to have not had anything valuable in it at the time. I've also been on dodgy buses in Southeast Asia where we've arrived at our destination and people have had valuables stolen from their backpack by someone hiding out in the luggage hold while we were transit.
When you travel, you're in the sun more than most people thanks to months of island hopping and beach time, and entire days spent outside exploring. Wear sunscreen every single day, regardless of the weather and temperature, because you really don't want your trip of a lifetime to result in skin cancer. Plus, it prevents premature ageing! I wear sunscreen every day, even in the middle of winter.
I absolutely love these tips Matt! They are super humorous but so true. I love the money belt one actually. I plan to sew a secret pocket into my pants for my emergency cash – I read that somewhere and thought it was a good point. Although, come to think of it – when I want to use the cash, how do I get it out without everyone else noticing. Hahaha. I'll figure it out.
36 If the tap water isn't safe to drink, you'll need to boil, filter or sterilise your own, or buy bottled water. If you plan to use bottled water to make up formula feeds, aim to get the lowest mineral content you can. Make sure the children don't drink from taps, including when brushing teeth. Keeping a bottle of drinking water by the sink is a helpful reminder.
It obviously makes it easier because, hey, no extra gear! Be willing to feed anywhere, don't be shy. I was really worried about this when I was a new mom, like the first month. But trust me, you get over it. I don't use a cover as it seems like an unnecessary hassle for me and an annoyance to baby. I dress for breast feeding (read: easy access!), and it's always so discreet I don't feel uncomfortable. I've been everywhere from Morocco to Japan to France breastfeeding and never once encountered any animosity or awkward situations. I've breastfed outside Buddhist temple gates on the steps, on the beach, park benches, everywhere. Bonus, I get to set an example for other would-be moms that breast feeding is great, natural, and normal. If for some reason you can't breastfeed or don't want to, don't worry. Air planes have allowances for breastmilk/formula/baby food, and they will warm it for you. If you can't breastfeed, I would strategically book places to stay that will make warming easy, like AirBnBs or hotel rooms with little kitchens or great staff!
7 Supervised childcare such as a kids' club sounds good, but can mean little more than a bunch of children lumped together in front of a TV while an attendant keeps an eye on them. Ask how many children are cared for, whether groups are split according to age, and what specific activities might be - and be prepared to check it out yourself when you arrive. If anything seems amiss, be prepared to cancel your plans and start looking for alternatives.
Skyscanner PR Manager and mother-of-two Mary Porter has loads of tips on flying with toddlers. Our favourite is: "warn young children of the 'Aeroplane Police' who are looking out for badly behaved children. I am not suggesting you scare them out of their wits (and admittedly we never did explain what the Aeroplane Police actually do when they catch a naughty child). However, it proved hugely effective in stopping my toddler climbing over seats, playing with the fold down table, kicking the seat in front and all the other things that passengers around you really love."
I'm actually the oldest kid (teenager), but I saw this on Pinterest and thought I'd check it out since I have a younger sibling and flying with him…yikes. If I could say one thing, parents, fly with your kids when they're young! I have been flying since I was too young to remember, so I've never been afraid of it, same with my brother, and it just makes life so much easier. I flew alone for the first time when I was ten, and flew international for the first time (NOT alone) the next week! My first flight that was more than ten hours was last summer, eighteen hours to South Africa, and I was fourteen. Now I've gotten to fly with my school several times, and I'm always shocked by the kids who don't even know how to go through security: or who have never flown at all! Fly with your kids, I know it really helped me out, and I now I plan to move to Europe after college.
And, by the way, this included one real memorable trip when my baby's bottle was left in the taxi and during take off my two year old decided he was bored, slipped from under his seatbelt, and began running down the aisle. Yup, nothing quite like having a plane stop for you on the runway and receiving your own personal message on the loud speaker from the pilot himself.
You think you won't forget anything, but you will. You won't remember the name of that lovely girl from Oslo you hung out with for a day in Marrakech, you won't remember the name of the hostel you loved in Beijing, you won't remember the conversation you had with that dude in a pub in Sydney. Keep a journal to remember those small details because you'll treasure them in a few years.

Now, there are caveats, so don't go booking out an entire planeful of tickets just for shits and giggles. First, with most airlines, you can cancel/change your ticket up to seven days before you're scheduled to travel and still get a full refund. (The notable exception is American Airlines, which instead allows you to hold a ticket up to 24 hours at the price you see.) Second, you need to book directly with the airline's website, and not through a third-party booking site, although big ones like Expedia or Travelocity offer policies similar to those of airlines. But the big takeaway: You can have buyer's remorse for up to a full day. And some airlines -- like Southwest -- have even more generous refund policies that let you change plans up until right before you take off.
When it comes to travel, your flight(s) will likely be your biggest expense. Save money by signing up for flight deal websites like Scott's Cheap Flights, The Flight Deal, and Secret Flying. You'll get epic flight deals straight to your inbox, saving you time and money. Also be sure to sign up for airline newsletters, since that is where they will announce their sales first!
But there's no perfect model. "Parents ask me to recommend the lightest possible car seat but that's irrelevant," adds Dr. Baer. "Even light convertible seats will weigh 10-12 pounds, and the average seat can weigh 25 pounds. I tell parents to stop thinking about the weight of the seat and think about how well it can be secured in the plane and in the cars available in the country you're visiting."
With profits essentially non-existent, airlines are torn between selling Business and First Class seats (large profit centers for the airlines), and offering them to their most loyal customers in the form of upgrades. Hoping to sell them outright, airlines are not releasing Premium seating for upgrades until an hour (or even minutes) before the flight's departure. So now it becomes a race among frequent travelers to position themselves to obtain one of the few Premium seats. Everyone seems to have their own method and strategy for getting into position. We have one too.

Spring for an afternoon in the lounge. For a fee―usually about $50 a day, which you can pay on the spot―you can take advantage of the snacks, uncrowded bathrooms, and comfy chairs at most airline club lounges, plus you can get help from the club's dedicated ticket agents. "Several times when it's looked like I would be stuck somewhere for another day, a club agent has pulled a rabbit out of his hat," says Bill Coffield, an attorney who flies between 50,000 and 100,000 miles a year.
4. Pack for individual diaper scenarios. Rather than needing access to the overhead compartment every time a diaper change is needed, prepare for one-by-one situations. When packing your carry on, place a plastic bag inside each diaper. Before the plane takes off, move all your in-flight magazines into one of the seat pockets, then put two diapers of each size, your changing mat and your wipes of choice in the other. If you like disposable travel mats, then put a mat and a diaper inside each bag. When the seatbelt sign turns off, you can get to the bathroom before anyone else and without too much fuss.
Great list of tips! I do have to say that I have been very thankful in the past for a nearby McDonald's. Years ago when I was not a very experienced traveler, I arrived on a train by myself in Munich. I don't speak German beyond a very few basic phrases. The train station is large with numerous exit doors. I knew where I wanted to go but didn't know which door to take that would put me in the right direction. After standing there indecisively for some time, I realized that I would simply have to select a door and go out. When I did exit, the sight of golden arches about 2-3 blocks away was most welcome. I knew that I could go there, order some coffee or perhaps something else breakfast-like and study my map to orient myself. It turned out that I had selected the best door to exit, but it was the ability to sit somewhere somewhat familiar that gave me the confidence to carry on with my travel plans. I agree with several other posters, too, that McDonald's can be depended upon to have clean bathrooms, often the only ones available.
Sure, you should have a rough plan for your trip, but don't book everything in advance or you'll likely feel too restricted and end up regretting it. Book a one-way ticket and your first few nights of accommodation — you'll figure the rest out along the way. It's not as intimidating as it sounds. If you're in a tourist destination there'll always be someone who's willing to take your money by giving you a place to stay.
Seating advice? Got a couple of long-haul flights with my very active 2.5 year old son this summer, without hubby. Do you recommend that we go for an aisle + middle seat (easier to get up and move around, go to bathroom, etc, but no access to window and potentially more disruptive) or window + middle seat (he can watch the commotion during takeoff and landing and be further away from other passengers, but we will bother the aisle-seated passenger when getting up which we will surely do often). Any thoughts? Am already dreading this! Reply