I love the tips! Thanks for sharing. With our first, we flew with him for the first time when he was 6 months old. We flew from Toronto to Hawaii which was def. a haul. He's probably flown over 20 times since then (he's 2 and a half now). With our second, we started early – 7 weeks early. I even flew a 4 hour flight with the two of them SOLO! And survived to tell people about it… lol
Depending on your airline and duration of the flight, you may be served one or more meals on the plane, as well as drinks (including a limited amount of alcohol) and snacks. You'll already know if these refreshments are included, as you'll have been asked about your dietary requirements when you booked the flight. If you weren't asked, food and drink will normally be served but you will have to pay extra for it. Don't worry if you forgot to bring cash: most planes are now equipped with electronic card readers.
As promised I am sharing the last few things I found on #pintrest !! I'll call this the #toddler flight survival kit. SNACKLE BOX: this is of course way more snacks then he needs but we have a lengthy layover so he will not be hungry. That is for sure. Sippy cup with Keepeez strap: after we pass the security checkpoint I plan on filling it with water. We have Snapple peach tea mix ins that are in the snackle box. Surprise ball: this contains dum dums & chunky wood puzzle pieces. I have the puzzle board & will fit that in my bag for the plane, so that he can play with the puzzle. Last but not least the iPad with headphones which has tv shows downloaded for him 👊🏼 I saw people using a ziplock bag for their phones. They were hanging it on the back of the seats for their child to watch so I thought I'd try it with the iPad. I'd love to hear thoughts!!! What do you think?
Don't be the person who asks the flight attendant for a pencil and a cocktail napkin out of desperation. Make sure you bring ALL of the following items on board with you: Portable DVD player, iPod, iPad, Kindle, Nintendo DS, LeapPad, colouring books, sticker books, pop-up books, crayons, markers, pencil crayons, stuffed animals, Go Fish playing cards and a series of dry-erase books. (Just don't forget the dry-erase markers).
"Would any passengers travelling with small children or passengers needing extra assistance please proceed to the gate now." Those are sweet words to hear over the loudspeaker, because quite frankly, the early boarding privilege is the only known benefit to flying with small children. It's the airline's way of saying, "We know you're going to have a hellish five hours. So why don't you at least make sure you cram your carry-on luggage into our tiny overhead compartments before everyone else?"
Cannabis is legal across Canada on October 17, 2018. In Alberta, people 18 years of age and older may smoke or vape cannabis in private homes or on private property. Rules about consumption in public places vary by municipality, so visitors need to check the rules of the places they are visiting. It is illegal to take cannabis across international borders. Travellers are expected to understand and abide by international travel laws. For more information visit the Government of Canada Cannabis and international travel web page
"I don't need to go" can quickly swing to the other end of the scale when it comes to childrens' bladders – even the older ones. So make sure they go to the toilet immediately before getting on the plane/boat/train. Don't give them too many fluids either or they'll be up and down to the toilet all the way to your destination – extremely annoying for the person in the aisle seat! This is sensible advice for adults too. Drinking five pints of lager before getting on the plane is dangerous, especially if you're held up during taxiing!
I carry a spare 300 USD that's split up in various places in my backpack, daypack, and occasionally, my shoe when I'm nervous I'll be robbed. It means that in a worst case scenario, I can pay for some food, a dorm bed, and a Skype call to my family to get an emergency wire transfer until I can get back on my feet again. I went with U.S. dollars because it's the most widely accepted currency around the world and easy to change.

43 Most tourist accommodation isn't particularly child-friendly, so once you've checked in you'll probably need to make some adaptations yourself. Start off by checking locks on doors and windows to make sure the room is secure. Check the sturdiness of the fittings - wobbly balconies and railings are unsafe and mean you should change your accommodation straight away. Point out things such as loose towel-rails or curtain rails to the staff and either agree that you can't be responsible should they fall down, or ask for them to be fixed or removed. Use insulating tape to cover exposed wires or sockets or block them off with furniture that's too heavy for your children to move. It's also a good idea to check the temperature of the hot water; it's often scalding, so you may need to warn your children.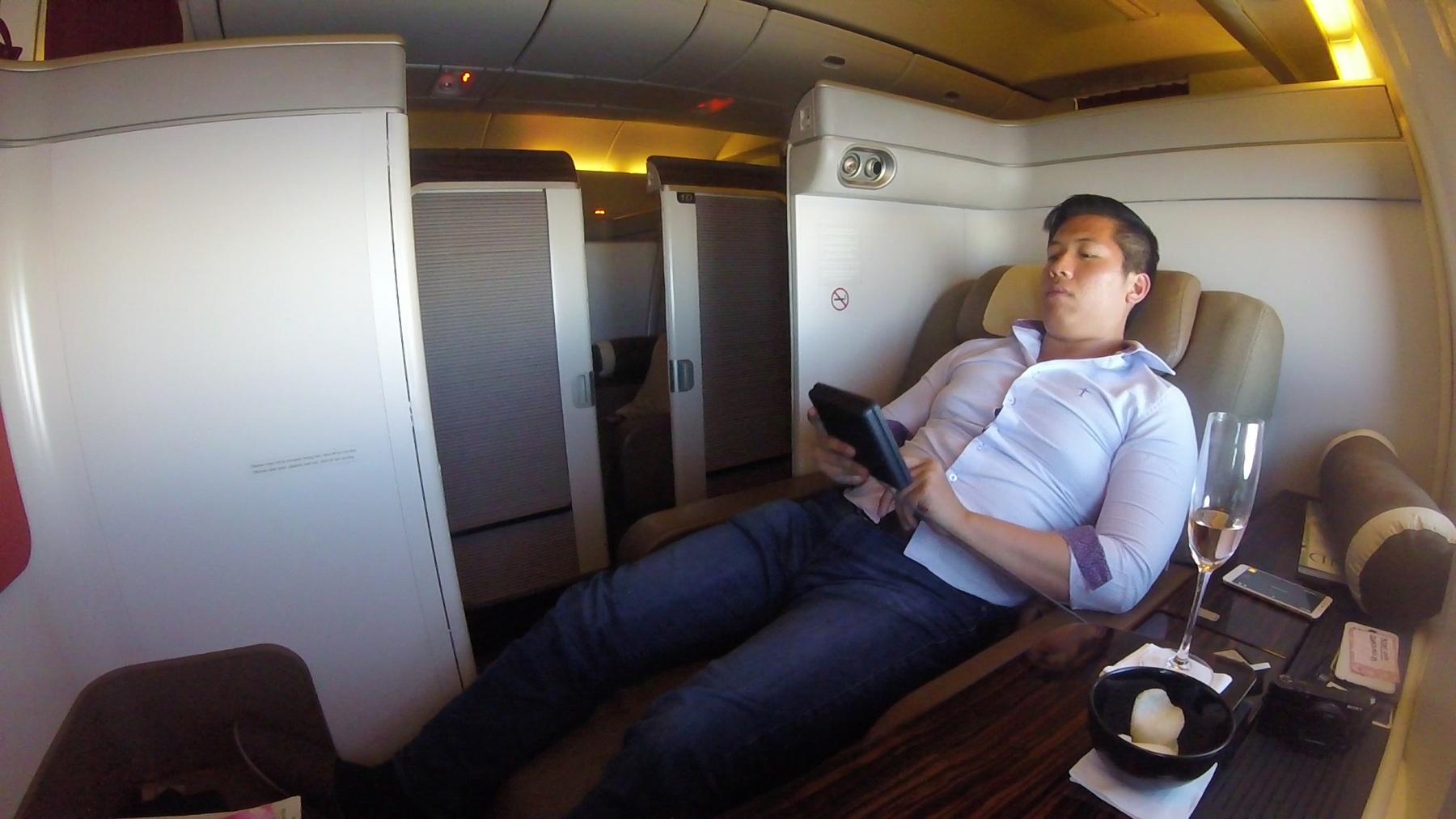 7. Forget the pacifier wipes, but bring a hand cleanser. I like individual packets of Wet Ones with anti bacterial goodness. Your child will be touching something gross before you have chance to call out their name, so make sure you have your hand cleanser of choice with you. The bathrooms may be questionable and inaccessible, especially once on board.
So many tips here that I live by. After 5 years on the road I came to #4 (kids). Recently had a month in USA and happily did #12 (blow budget) but we have come back and said to ourselves that it's not really worth those massive big budget blowing trips with our little one only being 2 yo (almost 3) as she can get great fun out of almost anything. We took her to Disneyland and her best time was a bench seat that had old tractor seats on it!
After about 25 seconds you will feel the plane start to lift, and if it's daytime, you'll see the ground getting further away - you may find it fascinating to see your town from the air for the first time! It's normal to feel some bumps while the plane is still climbing, so don't worry - see our article on airplane turbulence to find out more about the facts behind those common bumps.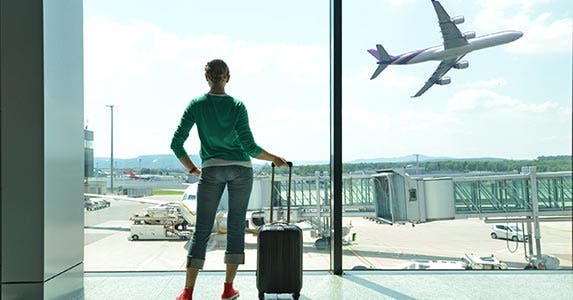 Double-check foreign document requirements. Some countries―like Chile, Kenya, and India―require a visa for entry; others, like South Africa, won't allow entrance unless a traveler's passport contains at least two blank, unstamped pages. You need to be aware of such requirements before you make your flight reservations or you could get stuck Stateside, according to a source at the U.S. Department of State Bureau of Consular Affairs. For a complete list of entrance regulations, visit travel.state.gov/.
That unused ticket for the delayed or canceled flight? It's still good to use another time; think of it like an airline credit you got for your aggravation. If you've had it with that (expletive) airline and vowed never to fly them again, even for free -- you have principles, dammit! -- you can also request an "involuntary refund" for the flight from which you were bumped.
I am a mother. I have needs, and I take care of them. I also recognize that I live in a society with other people. When my child was an infant, she was a big screamer for a long time. So here's what I did: I recognized that there would be many years in which I could sit for hours in coffeeshops, and fly places with my child, but that this was not that time.
We have a fun new product that can definitely help with young travelers. Check out MyPlaneSpace at MyPlaneSpace.com – it's an arm-rest divider! Works wonders to help kids keep their own space while sitting next to each other or other strangers on the plane! Plus it helps as a great germ barrier between your child (or you!) and the person seated next to them.
If you can afford to travel, you're luckier than an enormous chunk of the world's population. Be grateful that you were born in a country that's safe and stable. Be grateful you have a passport that allows you to easily travel. Be grateful that you have your health. Be grateful you were able to get a job; that you had the ability to save up enough money to travel. Yes, you worked goddamn hard to get to this point, but you're still unbelievably privileged. Never forget it.
Find an Independent Lounge: Airspace has a small network of lounges in domestic airports, which American Express Platinum card members can access for free. In Asia and Canada, look for spaces from Plaza Premium ($49 per visit); No. 1 Traveller ($45 per visit) and Servisair ($28 per visit) have lounges throughout the U.K. Services such as Lounge Pass (from $35 per visit) and Priority Pass ($27 per visit, plus $99 annually) partner with airlines and independent companies to offer access to locations worldwide.
Our detailed how-to guide spells out how to find mistake fares easily on your own. Basically, AirFare Watchdog and Secret Flying are great resources to stalk for finding mistake and sale pricing as they conglomerate slashed ticket rates all in one spot. Another great approach is to search for flights for an entire month using Skyscanner (Tip #3 in this article). This will allow you to easily spot a significantly reduced fare against what's displayed that month, and has twice helped us stumble on error fares ourselves.
Find the Best Plane: Not all aircraft are created equal. Boeing's new 787 Dreamliner features higher humidity and lower pressure (to minimize jet lag) and smart-glass windows that dim on command. The carriers flying the new aircraft: British Airways, LAN, and Japan Airlines. If cabin design is important, you can also look to SeatGuru and Routehappy, which both have flight-search functions that let you prioritize legroom, Wi-Fi connectivity, and seatback entertainment over, say, price and flight time.
I just recently discovered your blog and I want to thank you! This blog posting is the most helpful one I have read yet. On most of the other blogs that I have read, the tip are all very repetitive and not very descriptive. Many of your tips I have not heard of and are the kind that one would only figure out through pure experience. For someone with not that much experience traveling, but with a desire to do so soon I found all of these travel tips extremely helpful! Thank you!
I made a lot of mistakes over the past five years. I've been scammed in Russia, China, Laos, the Maldives, Tanzania, and Sri Lanka. I managed to lose half the things I was originally travelling with. I've got lost more times than I can count. And homesick. I fell in a rice paddy. I sat next to a dead body. I was caught up in a tsunami. You guys know my list of travel disasters is seemingly never-ending!
Thank you for this! My husband and I will be travelling with our 16 month old daughter from the Philippines to Singapore. Though it's relatively a short trip (both the flight duration and the stay in the country), I looked up tips and tricks for travelling with an infant because…well…I'm a dooms day prepper haha. Love your photos, your darling daughter and love that you're about breastfeeding and natural stuff but are practical and no nonsense. I pray many more safe and wonderful travels for you and your family!