Availability of a vast array of airline ticket prices is one that is perplexing to most airline travelers. Only a handful of people who control the complex formulas that go into the science and art of Revenue Management inside the caverns of today's airlines understand it. To both the seasoned and occasional traveler alike, getting the best value in an airfare is the elusive dream that is difficult to consistently achieve.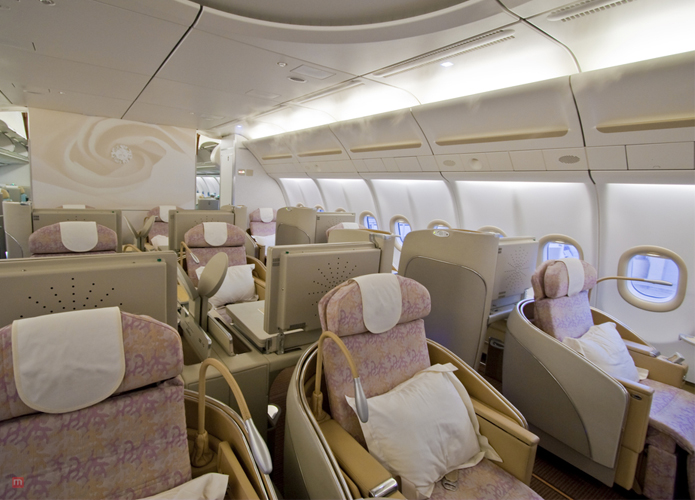 Find an Independent Lounge: Airspace has a small network of lounges in domestic airports, which American Express Platinum card members can access for free. In Asia and Canada, look for spaces from Plaza Premium ($49 per visit); No. 1 Traveller ($45 per visit) and Servisair ($28 per visit) have lounges throughout the U.K. Services such as Lounge Pass (from $35 per visit) and Priority Pass ($27 per visit, plus $99 annually) partner with airlines and independent companies to offer access to locations worldwide.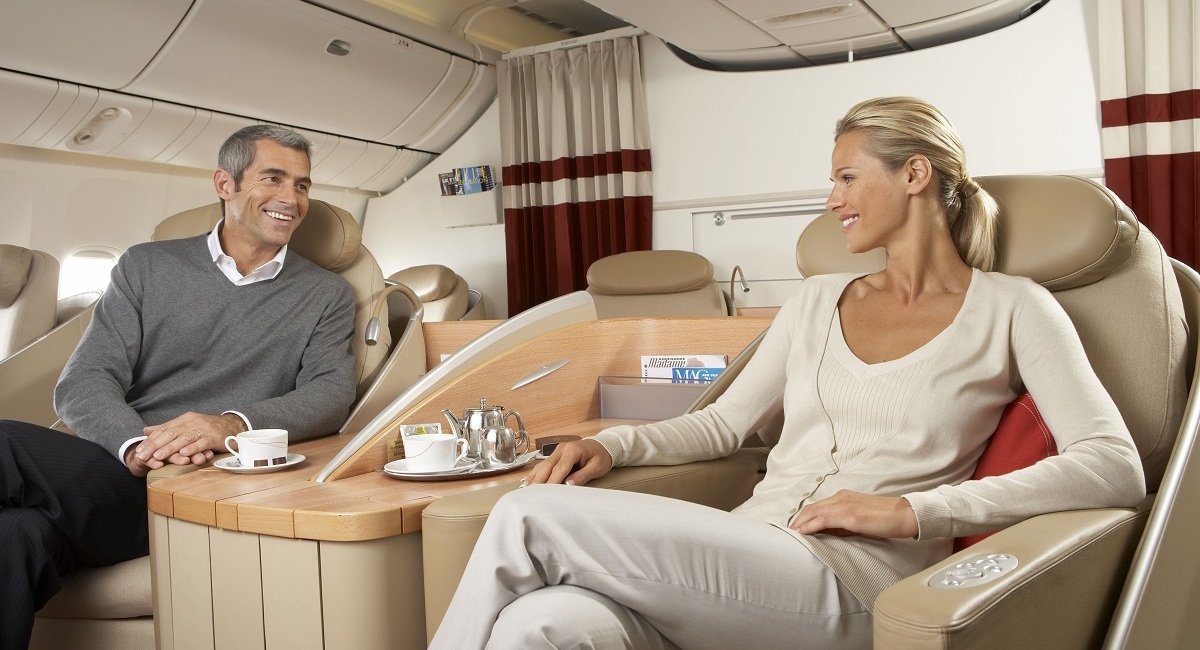 Space will be tight in your backpack, so you'll want everything to be essential. If your clothes require ironing or will get destroyed easily, don't pack them. I brought a fancy dress around the world with me and not only did I never wear it (because I was a backpacker and nobody was wearing stuff like that) but I felt guilty about throwing it out, so carried it around with me for an entire year! Don't do this — bring clothes you don't care about and replace them for cheap on the road.
It'll likely be much heavier than you think. When I first went for a walk with mine, I went straight home and took out a third of the things I had in it. This will really help you narrow down what are essentials and what you don't need. I even have a rule when I travel that I try to throw out three things from my backpack every time I travel to a new destination. It sounds like a lot, but I include things like the paracetamol tablets I haven't taken in nine months or my spare pair of tweezers or the pile of receipts I've been lugging around.
Some people may not be comfortable doing this, but we were. In New York, Paris, Tokyo, and London (namely major cities) there are very reputable and well vetted nanny / sitter services. We have personally used them in New York and London. In cities where we know people, we ask friends to connect us with a sitter. For instance I'm headed to Morocco this weekend alone with Eula, and I do have to work while I'm there. To accomplish this, I had a friend help me find a sitter. I'm doing the same while living in Kyoto for 2 weeks. If you don't have friends where you're going and it isn't a major city, consider asking the AirBnB host or the hotel as they often know reputable people or agencies. Again, who you leave your baby with is a matter of your own personal judgment and if you ever feel uncomfortable…don't do it!
Same! Dave and I regularly talk about how, if we wanted to get me a spouse visa for New Zealand and had to prove our relationship was genuine, we'd only have around a dozen photos of us from five years of being together! I'm also wishing we had more so that we could have a big memory wall in our apartment — it's not quite the same when it's just a load of landscape shots.
Stockpile samples. Freida Burton, a US Airways flight attendant for almost 31 years, carries samples of cosmetics and prescription creams, which she requests from her doctor. Go to walmart.triaddigital.com or freesamplesblog.com for a variety of freebie offers. Or take advantage of Sephora's and Kiehls's policies of giving three free samples with any online order.
"Once you've sat down, fastened your seat belts and gotten settled in, resist the urge to allow your toddler out of the seat to walk around. If you let them get up to roam the aisles they normally lose it when it's time to sit back down. Not to mention that it's dangerous to let them wander, even if there is a parent close by. There are many fall hazards and unexpected turbulence as well. With my own kids, I've found they did much better on medium/short haul flights if they were never allowed to get up from their car seats except to go to the bathroom." —Agnes J., flight attendant for 20 years
All products and services featured are selected by our editors. Real Simple may receive compensation for some links to products and services in this email on this website. Offers may be subject to change without notice. Real Simple is part of the Meredith Home Group. © Copyright Meredith Corporationthis link opens in a new tab. All Rights Reserved. Reproduction in whole or in part without permission is prohibited | Privacy policythis link opens in a new tab | Terms of Servicethis link opens in a new tab | Ad Choicesthis link opens in a new tab | Your California Privacy Rightsthis link opens in a new tab | EU Data Subject Requeststhis link opens in a new tab
Sure, you should have a rough plan for your trip, but don't book everything in advance or you'll likely feel too restricted and end up regretting it. Book a one-way ticket and your first few nights of accommodation — you'll figure the rest out along the way. It's not as intimidating as it sounds. If you're in a tourist destination there'll always be someone who's willing to take your money by giving you a place to stay.
One of the first lessons I learned on the road was that your plans will nearly always change. You'll arrive in a place and hate it and want to leave immediately, or you'll fall in love with a destination and want to spend longer there. You'll make friends with a group of awesome people and want to change your plans so you can travel with them for longer, or you'll find out about an amazing town that's nearby and want to head there instead.
Now, there are caveats, so don't go booking out an entire planeful of tickets just for shits and giggles. First, with most airlines, you can cancel/change your ticket up to seven days before you're scheduled to travel and still get a full refund. (The notable exception is American Airlines, which instead allows you to hold a ticket up to 24 hours at the price you see.) Second, you need to book directly with the airline's website, and not through a third-party booking site, although big ones like Expedia or Travelocity offer policies similar to those of airlines. But the big takeaway: You can have buyer's remorse for up to a full day. And some airlines -- like Southwest -- have even more generous refund policies that let you change plans up until right before you take off.
Find an Independent Lounge: Airspace has a small network of lounges in domestic airports, which American Express Platinum card members can access for free. In Asia and Canada, look for spaces from Plaza Premium ($49 per visit); No. 1 Traveller ($45 per visit) and Servisair ($28 per visit) have lounges throughout the U.K. Services such as Lounge Pass (from $35 per visit) and Priority Pass ($27 per visit, plus $99 annually) partner with airlines and independent companies to offer access to locations worldwide.
"As much as I want to dress nicely and look glamorous when traveling, my focus is being comfortable on the plane," says Vancouver-based travel writer Arnette Arn. "I never wear jeans or anything constricting. I usually will wear leggings or even fashionable sweatpants and dress them up with a nice top or sweater." Shultz's No. 1 must-have item is a lightweight pashmina shawl to use when the air conditioner spikes, or to roll up and use as a pillow.
When you do find small airlines, even if they are listed in a search engine results, it often pays to check the company site which may reveal exclusive online offers not found in a regular search engine. For example, when flying in Western Canada, I found that Hawk Air, a small and local company offers weekly deals on certain days. Be sure to double check!
It's summer, and time for the big annual summer holiday! If you're flying with kids you might be worried about arriving in one piece. What if they act up, or spend the whole flight screaming? What if you land more frazzled than ready for fun? We could say "stuff 'em" and tell you not to worry about people who tut and sigh, but we know it's not that easy.
They know about everything going on in town. They can point you to free activities, special events happening during your stay, and everything in between. They even offer discounts on attractions and transportation. It is their job to help you experience the destination better. It's amazing how many travelers skip this when they are visiting somewhere but, as a savvy traveler, you know to use this resource! This is probably one of the most underused travel tips in the world. Use the tourism board! Save money!
In Google Chrome or Safari, incognito is enabled by hitting Command (or "Control" if using PC), Shift, "N". For Mozilla Firefox or Internet Explorer, hit Command (or "Control" if using a PC), Shift, "P". This will open a new browser window where your information is not tracked, thus not inflating prices as you search. Note: if you're using an older version of OS X, open Safari then click "Safari" in the menu bar, and select "Private Browsing".
Some people will want to take advantage of you, but the vast majority of people you meet when you travel are good, decent, and will want to help you. Don't let bad experiences prevent you from trusting anyone again. As long as you have your wits about you, expect that tuk-tuk drivers or anyone who comes up to you with amazing English and wants to be your best friend for no reason at all is out to scam you, and be most wary of the people in the most touristy places, you'll be all good.
Whether you know exactly where you're going or you just want to find to the cheapest possible country to fly into, Kiwi.com is a great tool to get the wanderlust going and save some big bucks. Hop on their site and enter your departure city, then select a date range to fly. Approximate costs then appear over hundreds of countries around the globe from your departure point, while the list of destinations is sorted by price, allowing you to see the most cost-effective place you can fly.
"Go to the dollar store and buy a few inexpensive toys (sticker books are a great option!) and wrap them in fun, sparkly, colorful wrapping paper. Then hide them in your carry on bags and reveal them one at a time. Kids love a surprise and unwrapping the gift will add to the fun and keep them occupied longer." —Agnes J. There are even some road trip games that might be helpful while you're on the plane with kids.
40 Children are particularly prone to dehydration, mostly because they don't drink unless they feel thirsty. If your baby is exclusively breastfed, you should drink more whenever it's hot so that you produce slightly diluted milk; but if temperatures are particularly high and you don't have enough milk, give them some water to drink, too. Also check all your children's urine from time to time; if it's darker than usual, cloudy or strong-smelling, insist that they drink more.
Wittenstein's experience taught him to take a more relaxed approach to itineraries when flying with kids. "If a layover is unavoidable, try to make it a long-ish one," he said. "There's plenty of time to get to the next flight, and kids have time to run around. Keeping the airport experience stress free helps make the flight a lot easier." There's also the chance you can get a real meal into kids before re-boarding.
41 Constipation can be caused by dehydration or changes in diet. Give babies water to drink, use a light oil to massage their tummies, and bring their knees up to their chests a few times. You can also gently rub a button of Vaseline over their anus. Give older children water and a few teaspoons of a light vegetable oil to drink, as well as trying the Vaseline and abdominal massage.
Seating advice? Got a couple of long-haul flights with my very active 2.5 year old son this summer, without hubby. Do you recommend that we go for an aisle + middle seat (easier to get up and move around, go to bathroom, etc, but no access to window and potentially more disruptive) or window + middle seat (he can watch the commotion during takeoff and landing and be further away from other passengers, but we will bother the aisle-seated passenger when getting up which we will surely do often). Any thoughts? Am already dreading this! Reply
Prep the kids before you go; explain what will happen at the security checkpoints so they don't get scared, and teach them a little something about the upcoming journey with some good books and maybe a video or two. Make sure any devices they'll use are charged up and loaded with things kids like to watch. Bring a bag of treats, too — there are times when bribery is OK.
Not using a money belt is not great advice. Not showing you have a money belt is. I was express kidnapped in Peru by a fake taxi, robbed at night on a train in India and was pick pocketed in the Philippines. I had an additional incident in Peru with a mugger who slammed into us at tried to snatch and grab one of my two companion's bag. I carry several extra credit cards, a second cell phone and my passport and hundreds of dollars in backup cash when traveling, which I keep in pockets that are going to require my cooperation for a thief to access. I keep cash and my preferred credit card in separate pockets in my outer garments, and figure that whatever is there has to be of low enough value that it is expendable in the event of criminal action. Amazon has packs of 20 zipper pocket pouches that can be sewn into clothing. In addition to shooting pictures of the serial numbers of my phones and cameras, I email photos of my birth certificate, passport, passport photo, driver's license, and credit cards (front and back). Plan on being robbed at some point. If you travel long enough, it is going to happen. I live near Khao San Road, and just going to the market is an opportunity for a smash and grab or a sleuthy pick pocketing. I plan accordingly, and use money belts for my passport and Departure Card as well as secondary credit card and emergency cash. Having been to emergency rooms twice in Thailand and Vietnam once, it is necessary to have several hundred dollars worth of cash on hand for emergencies. ATMs and bank balances are nice, but can be pretty worthless if you are not in a major city when fortunes change for the worse.
Thank you so much for this post! I will be traveling to a few countries this summer when my son will be 14 months. Can you provide any insight to traveling with a toddler now that your daughter is older? I'm a bit stressed out thinking about how to deal with the time changes and him sleeping on the flight (red eye thankfully). What toys to pack to occupy a toddler? I'm trying to tell myself to just go with the flow as much as we can!
Great list of tips! I do have to say that I have been very thankful in the past for a nearby McDonald's. Years ago when I was not a very experienced traveler, I arrived on a train by myself in Munich. I don't speak German beyond a very few basic phrases. The train station is large with numerous exit doors. I knew where I wanted to go but didn't know which door to take that would put me in the right direction. After standing there indecisively for some time, I realized that I would simply have to select a door and go out. When I did exit, the sight of golden arches about 2-3 blocks away was most welcome. I knew that I could go there, order some coffee or perhaps something else breakfast-like and study my map to orient myself. It turned out that I had selected the best door to exit, but it was the ability to sit somewhere somewhat familiar that gave me the confidence to carry on with my travel plans. I agree with several other posters, too, that McDonald's can be depended upon to have clean bathrooms, often the only ones available.
Choose the Right Card: For an annual fee, some credit cards—including American Express Platinum ($450) and Chase's United MileagePlus Club Card ($395)—offer complimentary access to both airline and independent lounges. American Express also recently opened the Centurion Lounge at Las Vegas McCarran and at Dallas Fort Worth International Airport. Access is free for travelers with Centurion and Platinum Cards, and $50 for all other American Express cardholders.
Some people will want to take advantage of you, but the vast majority of people you meet when you travel are good, decent, and will want to help you. Don't let bad experiences prevent you from trusting anyone again. As long as you have your wits about you, expect that tuk-tuk drivers or anyone who comes up to you with amazing English and wants to be your best friend for no reason at all is out to scam you, and be most wary of the people in the most touristy places, you'll be all good.
So many people will tell you not to travel with jeans, but if you wear jeans all the time at home, you'll want to wear them while travelling, too. I didn't start travelling with jeans until my second year of travel, and man, I missed them so much! They're not *that*  bulky so you really don't need to worry about the extra space and weight. And in many cities in Europe, you'll want to wear jeans to fit in with the locals — you don't want to look like a grubby backpacker in Paris!
8. Bring one carry on, and only one carry on. You no longer need a book to read, you no longer need your own snacks. You can no longer use your carry on in place of checking luggage. Once you have filled a bag with the essentials for a long flight, you won't have the strength to carry anything else, and you will appreciate only having one bag to keep track of in a busy airport.
As an ex flight attendant and soon to be mom, it's nice to see a thought out and practical article! Snacks are a must as not many airlines have baby/todler friendly snacks on board. On international flights, breast milk/formula can be heated/chilled if needed. Many airlines have amenity kits for moms and baby. Just ask! Cabin crew are not allowed to WALK with an infant in their arms while on board. It's a legal thing, but holding for a few minutes is usually ok! International carriers have baby bassinets so try to get a seat at the bulkhead if you can. Hope this helps!
We have a fun new product that can definitely help with young travelers. Check out MyPlaneSpace at MyPlaneSpace.com – it's an arm-rest divider! Works wonders to help kids keep their own space while sitting next to each other or other strangers on the plane! Plus it helps as a great germ barrier between your child (or you!) and the person seated next to them.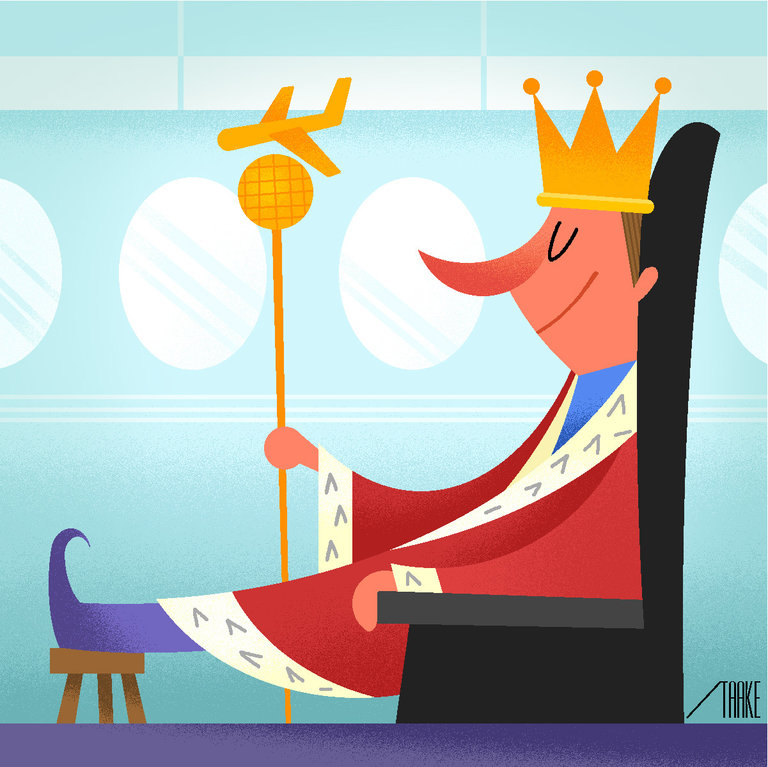 My best tip is, if possible, take the child's car seat on the plane. We're frequent fliers, and also frequently take long drives (8-12 hours). My kids know that if they're in the car seats they're expected to stay there and be quiet. They're comfortable enough to sleep, they're somewhere familiar and they're safe. It's kind of a pain to lug them around the airport, but the behavior on the plane makes it well worth it. I don't know if I'd bother if we were going someplace we wouldn't have a car, but as we usually do we're taking them anyhow!
Haha, I liked the use of Pokemon Go. I do have one tip which has served me well, and a friend who is now adventuring; to combat the loneliness, anxiety and homesickness, share selfies with your people. I started doing this with my Mum when I was at Dublin Airport and I'm now preaching it. I'm also opening up to booking one way tickets so thank you Lauren. You are an inspiration.
"I don't need to go" can quickly swing to the other end of the scale when it comes to childrens' bladders – even the older ones. So make sure they go to the toilet immediately before getting on the plane/boat/train. Don't give them too many fluids either or they'll be up and down to the toilet all the way to your destination – extremely annoying for the person in the aisle seat! This is sensible advice for adults too. Drinking five pints of lager before getting on the plane is dangerous, especially if you're held up during taxiing!
Exercise caution in duty-free shops. "Not everything in duty-free is a bargain," says Janice Mosher, director of the Customer Service Center for U.S. Customs. "If you really want that bottle of perfume, find out what it costs in your local department store first." And consider the three-ounce rule when stocking up on things like alcohol and olive oil. "If you are transferring to another domestic flight after clearing customs in the U.S., you'll have to put your liquid duty-free purchases in a checked bag," Mosher says.
Flying Appreciate your advice I will be travelling with my 4yr old hyper active son & 10mth old daughter in June15. I know my main challenge will be to keep my son entertained. Last time I travelled with him he was 18mths & was a nightmare as we took 2 7hr flights travelling nearly 24hrs, other passengers were not impressed with is screaming. I did find it difficult to deal with the stares & comments under their breath when I was trying my hardest to sooth him. I myself could not act in the manor these passengers did, no compassion, I myself would've offered to help. My daughter is a lot younger & the flight is not as long, I intend to keep her carm & hold off her nap How can I stop my children being inquisitive. I have started the in flight game with my son which involves him taking care of his sister, using the fact I limit his help at home. I know he will love the present game, his rewards at home are harder to achieve. I am so excited for this holiday & more relaxed reading your tips.Thanks Reply
"For many babies, including my son, flying earlier in the morning is better because they generally sleep on the early flights but the later it gets the more they stay awake. For young children it helps as they're often less cranky and better behaved in the morning." —Ryan S. Already planning your next vacation? Here are the best cruises to take your kids on.
We've flown more with our kids during this stage than any other. And just how many pictures do we have of us on board the aircraft? Zero! In life, never mind on a plane, with a baby of this age YOU'RE BUSY. And if you've got an early walker on your hands (lap)? EVEN BUSIER. But this does not mean that flying has to be unpleasant. Unlike newborns, and younger babies, infants of this age are even more interactive than their younger selves, usually well-established into routines (that will NOT be permanently ruined due to travel – promise!) and since you may be starting solids, you can now (or soon!) take advantage of the calming and distracting power of SNACKS. Read More...