I flew JFK-KEF last year on DL. It was announced that by the day of my trip it was supposed to be on a flat-bed configuration. Instead it was a recliner, no pre-take-off sparkling as they provisioned for a domestic flight and gave away ear-buds instead of noise cancelling headphones for the same reason. Complained to DL and got 50k points re-deposited for a 125k redemption. I believe that on the longer MSP:KEF route it's consistently flat-beds.
Basically, Air Canada has decided to shove more seats in every class onto this aircraft at the expense of comfort and space, and every passenger is short-changed as a result. The 777-300ER that normally takes 359 passengers is being converted to 458 passengers - mine was one of them. The passenger loses. I have read that it is a plan to reduce cost per seat by 15%. It is a total disgrace - avoid this aircraft at all costs. Air Canada used to be a great airline but it is heading downhill. I have sent two emails, two letters to the LHR office and two letters to Calin Rovinescu: the CEO of Air Canada. No reply of any kind has been received to date. Air Canada really doesn't care anymore. If this is the way Air Canada is going, then it's time to change airlines folks.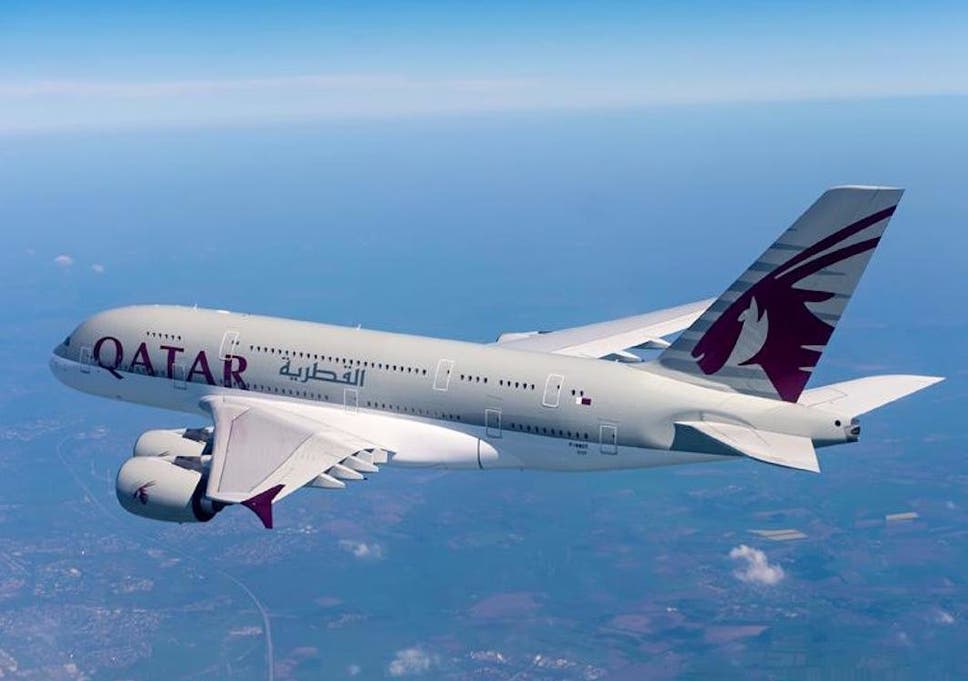 I am 6'5" tall, and these biz class seats are too short for lie-flat seating. Besides being too short, they taper uncomfortably at the feet, which reminds me of squeezing into a test tube or a mummy sleeping bag. For mostly-reclined seating the seat is OK, although the bottom cushion is too thin and I could feel the hard support beneath it. Lack of lumbar support, while true, didn't bother me too much. On the plus side, the light in the foot well is thoughtful, and I found the other lighting more than adequate. A dimmer control for the bright reading light would be good. The storage space for small stuff was very good.
For a newly designed plane I was surprised that the seats very narrow and legroom limited compared to older planes. I am 6'3" and 210lbs and I was unable to stretch both feet out at the same time. I took the advice of a previous reviewer at changed my seat to 60A as there were 2 seats rather than 3 in the outside row. I had more shoulder room as I could lean to one side can't imagine 5 hours in a row with 10 seats across. 

Also, the exit row seats will not have a PTV entertainment screen on the back of the seat in front (as most seats), but will have the video screen stored in the armrest – similar for the meal tray table which will be stored in your armrest. Because of this design layout, you might find that the actual seat width is less than ordinary seats, and it can be quite cumbersome using the PTV and tray tables – guess it is a case of measuring that against the benefit of extended leg space you will get.
The seat benefits from being in a 2 rather than 3 at the rear of the aircraft. There is a large space between the seat and window which is useful for storing a small bag and keeps the space under the seat infront free for legroom. The seats are narrow on the new high density 777 and would be a tight fit for larger passengers. Legroom isn't great but I had no issue being 6ft in this seat. The downside of being sat so far back is that you get served last with food and drink and in my case there was only the vegetarian meal left when the meal service got to my seat. Seat back inflight entertainment was good and had USB point.
✅ Verified Review | I am 5'4" and normal weight. We were in row 30. We found the seats to be extraordinarily uncomfortable; little in the way of cushioning and no lumbar support. The seat pitch was terrible, they are too close together. I was unable to see or reach my belongings with my tray table down. This is particularly bad in the window seat. If you are on the aisle you can pull your belongings out to the side to reach them. If the seat in front of you is reclined it is in your face unless you recline yours too--creating a domino effect behind the first reclinee. We do not like the nickel and dime attitude of charging for seat selection ahead of time. On this flight from Portland OR to Toronto the charge is $45-46 for 'premium economy' (it did not look like seat pitch was noticeably better in these seats in front of the wing), and $21 for regular economy behind the wing. If you don't pay to choose a seat ahead of time, AC assigns you seats 24-hours ahead of flight time. Our seats were assigned by AC. We did get to sit together, but in row 30 out of 33. There is one toilet in economy class on this plane. The inside of the plane looked old and in need of minor repairs to seats and surrounds. Food and drink service was provided once at the beginning of the flight and once toward the end of the flight. Flight attendants were no-where to be seen between those times. (Probably serving in first class). USB ports at each seat, no AC outlet. Small screen on the back of the seat in front of you. A little high for me to comfortably view. But good movie selection. Under-seat storage was good, with no center divider to get in the way. Overhead bins were small, with just enough depth to accommodate a regulation size carry on placed sideways. Although we did get there and back without mishap, it felt like what I imagine it would be like to fly on Spirit Air. We will go out of our way to find an alternative carrier for our next trip to Toronto.
We flew LHR-YVR on this aircraft and were fortunate to have a whole row of 4 seats between the two of us, allowing us to spread out. If the row had been full, my companion in 61F would have been very squashed as the seats are quite narrow. The in-flight service was much better than I expected it to be - full meal departing LHR, mid-flight snack and ice-cream, then hot snack before arrival in YVR.
Our team were unanimous in selecting seats A or C, H or K in Rows 31-34 on this aircraft. On the plus side, you are at the quietest end of the cabin, will be amongst the first to deplane at destination, and stand a good choice of getting the full choice of meals on offer. Toilets are all to the rear, so no odours or queuing passengers nearby. On the downside, if the bassinet seats in Row 29/30 are full occupied by families with babies, there is a chance of occasional crying etc – so a good noise-cancelling headset would be a must.
MLB All-Star Game MLB Opening Day MLB Playoffs World Series Arizona Diamondbacks Atlanta Braves Baltimore Orioles Boston Red Sox Chicago Cubs Chicago White Sox Cincinnati Reds Cleveland Indians Colorado Rockies Detroit Tigers Houston Astros Kansas City Royals Los Angeles Angels Los Angeles Dodgers Miami Marlins Milwaukee Brewers Minnesota Twins New York Mets New York Yankees Oakland Athletics Philadelphia Phillies Pittsburgh Pirates San Diego Padres San Francisco Giants Seattle Mariners St. Louis Cardinals Tampa Bay Rays Texas Rangers Toronto Blue Jays Washington Nationals
Seating plans have a wide range of purposes. At formal dinners, they are usually used to avoid chaos and confusion upon entrance and to follow the etiquette. In this case, it is customary to arrange the host and hostess at the opposite sides of the table, and alternate male and female guests throughout.[1] Place cards can be used to direct guests. State dinners have their own protocol and arrangements are made so that the most distinguished guests can have the possibility to engage in conversation. Plans are also made for airplanes, where the objective is to differentiate passengers between the various travel classes and ensure everybody has a place. Similarly, theatres or cinemas may allow spectators to choose their seats beforehand. A seating plan is of crucial importance for musical ensembles or orchestras, where every type of instrument is allocated a specific section.[2]
On the way back from HKG, I paid up and got the Business Class (can't remember the seat#, it was window). While obviously it is a much improved seat versus Econ, the layout, and setup is horrendous for a business class charging thousands. The seat is so uncomfortable in any seating position you try to constantly adjust it, your knee hits the side of the seat, and if you get unlucky and get a window seat, you literally must climb over the passenger next to you to get out, are you kidding me? Further, due to more seats cramped the service is suffered compared to regular 777, 330, or 767.
For a newly designed plane I was surprised that the seats very narrow and legroom limited compared to older planes. I am 6'3" and 210lbs and I was unable to stretch both feet out at the same time. I took the advice of a previous reviewer at changed my seat to 60A as there were 2 seats rather than 3 in the outside row. I had more shoulder room as I could lean to one side can't imagine 5 hours in a row with 10 seats across.
This was supposed to be an A330-300, however, the configuration was different than the seat choice map. This seems to be pretty common for Air Canada. The last time I flew this route it was in premium economy, however the premium economy had 4 seats in the middle and the "extra" legroom was not any better or worth the money over regular coach, so thought I would try bulkhead, row 18. I am not sure it was worth the seat cost. The person next to me asked to be moved even though he paid extra for the seat because he had a broken foot and it was more uncomfortable than regular economy where you can put your feet under the seat in front of you. This row perhaps had a bit more space from the back of the seat to the bulkhead, however the extra space for knees does not help your feet, and all bags need to go overhead. Having the seat next to me empty meant I could fold my legs over the tray table armrest that was not movable and stretch out a bit to sleep.
Air Canada have revamped their pods in business class and the result is not good. They are narrower than before and taper very abruptly at the end, which means your feet are crammed together uncomfortably. I got very little sleep and had little luck distracting myself with the inflight entertainment,which now appears to be little more than an afterthought. The music choices were miserably poor: just four or five pieces in each category. On the plus side, the food was much better than a year ago.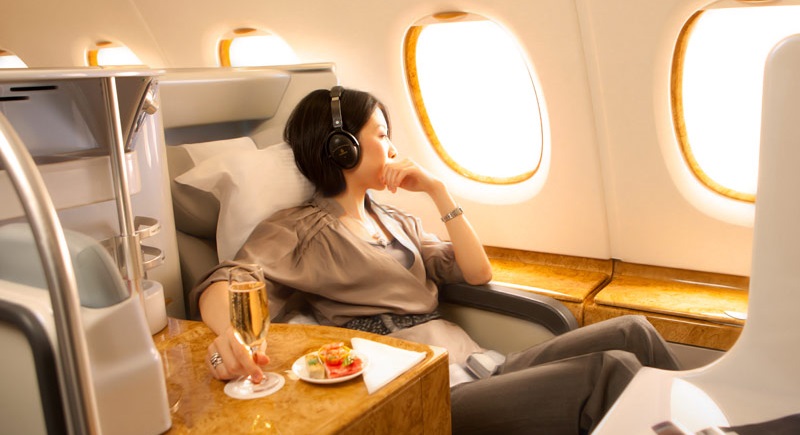 You'll often find train formation plans posted in glass cases on station platforms so that you know where on the platform to stand to board your particular car.  These show the train make-up with carriage sequence and carriage numbering for specific train departures, listed by train number. Unfortunately, train operators don't usually provide this information online, but there are a couple of useful private sites that show this information, often with photos of what the cars look like:
The airline may change the aircraft type before you travel, so the seat numbers you have selected might either change, or not be in the position that you had expected. There are also many instances where the airline's "system" may decide to re-allocate your chosen seat to another passenger – and you will be left trying to resolve this at airport check in (possibly with no success!)
✅ Trip Verified | This review is based on exit row 31 on the Boeing 787-8. I was in seat 31J from Vancouver to Brisbane, a nearly 15 hour flight. I specifically chose this seat due to the extra legroom it provided. On this particular flight it was $150 extra to select the seat as it is classified as preferred (not to be confused with premium economy). When we boarded the plane there was a small overhead bin above our row that was able to fit all of my and my partners bags (2 backpacks, a suit bag and a shopping bag of snacks) as we were unable to store anything for takeoff. I was expecting brief instructions from one of the flight attendants on how the emergency door worked as we were right beside it however this never happened, I assume because there was a flight attendant jump seat facing us on the other side of the exit. Once the flight took off and the seatbelt sign was off we were able to get a few things from the overhead bin above and had no issues from the flight attendants storing the on the floor, we just made sure there were right against our seat so as to not block the emergency exit. The tray tables were in the armrests which made it difficult to get too if the person beside you was asleep with their arm on the opening. The entertainment screen was a folding arm below the armrest that swung up in front of you. For me it was not high enough and it did not quite sit centred in front of you which was slightly annoying.There were also 2 power supply outlets located on either side of the middle seat, nearly at the ground. I consider myself a tall with an average build (190cm 90kg, 6' 2" 200lb) but the seats were exceptionally comfortable compared to other economy seats. The recline was average and the moveable headrest was ideal for someone as tall as I am. With the new 787s the seats recline in a way where your seat moves forward slightly when you recline the back. I can see this being an issue when you already have limited legroom, but for this seat it was a nice touch as it seemed to be more comfortable than just the back reclining. The extra legroom was the true winner though. You basically had unlimited legroom as the next row of seats was about 1.5 to 2 meters away. I could stretch my legs out as much as I want and with the unique way the seats recline I believe it was the most comfortable you could be trying to sleep in a seated position. The biggest downside was that in the centre was the washrooms, one on each aisle. Although you could not smell anything for the duration of the flight, the door was quite loud when people let is slam. Also people would line up for the washroom in the area directly in front of you. At one point in the middle of a deep sleep a gentleman tripped over my legs as he was waiting in line and fell right on top of me! Other than that the flight went smoothly, I just put some earplugs in and that drowned out most of the people, children and washroom door slamming. I managed to get about 10 hours of sleep in 2 different periods, which made the 15 hour flight fly by.
Lots of leg room. No place to store your "carry-on-personal-item", it has to go in the overhead bin which was full. So goodbye personal items. This aircraft has 3-4-3 seating in this row. I managed to get a two seat row on a previous flight. The aircraft seemed to be nose-up at altitude. I could not get my hip comfortable. I flew YVR to YYZ yesterday. I still have a cramp in my thigh( I'm 75 but not decrepit). I was more comfortable in Westjet premium economy on the way out. ( YYz to YVR) . I had an AC wrap for lunch which was awful.