We traveled on Air New Zealand from SFO to BNE and return from SYD, with premium economy space seats, outbound September and return October. Price was USD 3935 for 2 persons, purchased June. Now price per person for similar flight Sept 2016 seems to be 50% greater, USD 3,000. I would appreciate any comment you have as to this increase and later pricing. Thanks. David Anderson
Airlines sell tickets at different price levels, much like tickets are sold for sporting events. If there are two tickets left for $99 and you try to book four tickets -- but the lowest price level with four tickets available is $299 -- ALL four tickets will be $299. Those two cheap ones stay on the market. So book tickets individually: it'll ultimately save more money for the folks who book first.
Brilliant advice, although people should make sure if they are using multiple airlines ticketed separately that they have good travel insurance. Airlines ticketed separately have no obligation if, say, the first flight is delayed and you miss your second flight. I have also had issues with lost luggage before, when airline one booked it straight through when I was ticketed separately on to airline two: both point the finger at the other and you don't get anywhere fast! Good insurance is a must and good practice anyway!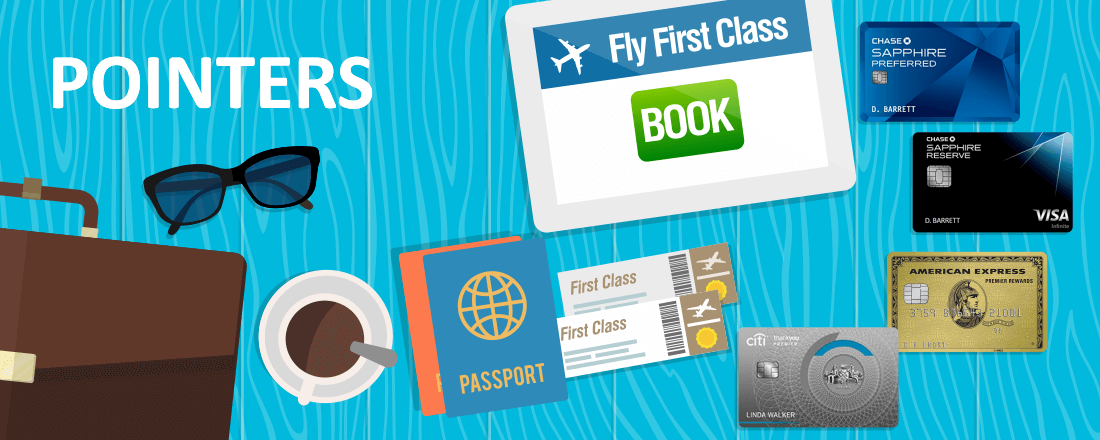 Always check, and be discerning. Sometimes OTAs won't include all of their fees upfront. Also, if you think you might need to change or cancel your flight, it's better to book through the airline as aggregators add cancelation fees. Only book with an OTA if you are certain of your flight dates – and only if you're getting a significantly lower fare. For example, on long-haul KLM flights there is only £15-£20 off if booked with an aggregator. With BA, aggregators could offer a discount of up to £60 on a long-haul economy ticket – a more significant saving. And most short-haul European flights are best booked directly with the airline as the price is often roughly the same.
This list wouldn't be complete without the mention of social media. The best way to stay on top of the latest in just about anything these days is social media. Find out what the best deals are right now in real time by following your preferred airlines on social media. Additionally, following #airfare on Twitter will provide you with the latest in flight deals from all of the major airlines and airfare sites.
Thanks for your reply, Mike. You make some very fair points. To be fair to me, I think I at least alluded to a number of them. And this is not intended to be a deep dive on ticket reselling (although recall that there is a Part 2 coming Saturday). I can't imagine anyone would stick with any reselling activity (tickets or otherwise) if it had a less than 50/50 profit/loss rate. Of course, overall profit margin is the more important factor. When I first got started doing this, it was tough to get over the losses (and they will happen – as I highlight more in Part 2).
American Airlines' AAAdvantage program, Delta's Skymiles and Southwest's Rapid Rewards all offer great benefits for members. If you tend to fly with a particular airline (or a couple of them) often, it can definitely pay off to sign up. Of course, many airlines also offer basic email subscriptions for those who want to stay informed without enrolling in a loyalty program.
Unless you want to travel at the height of a peak travel season or over a holiday, you don't have to book months in advance.About one month from departure, prices tend to either drop or shoot up significantly, so you take some risk booking 6 to 8 weeks out, but you can also avoid paying more should fares go up 4 weeks from departure. There's no specific best day of the week to book, but booking Tuesday through Thursday tends to help you avoid the weekend rush and find more deals.
The investigation, whose findings experts say are indicative of ticketing practices nationwide, revealed that 54 percent of tickets are reserved for the artists, production companies, venues, promoters, radio stations, and presale customers such as fan club members or people who carry a particular credit card. Schneiderman's probe found that when the remaining tickets are finally released to the general public, profiteering can be rampant.
You're right. That does seem high. However, tickets between now and June generally increase in price not decrease – so (on average) you'll probably do worse the longer you wait. I would do a search every few days for the next 2 or 3 weeks and if you don't see the price drop then you're sort of forced to buy. (Unless the trip is optional in which case you could wait and just not buy if they don't come down.)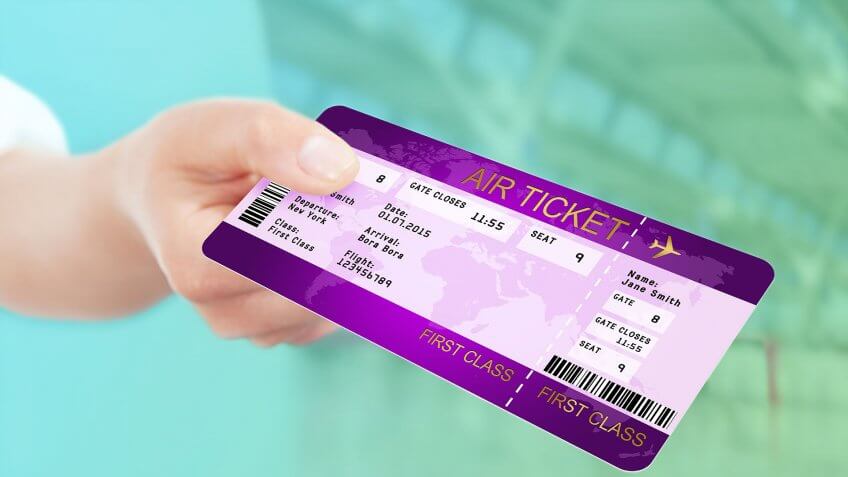 Don't travel at peak times, which means not flying on the Sunday after Thanksgiving or any other time when seats are coveted. Consider starting a summer trip before school is out. Visit Europebefore May and after summer vacations. Be aware, however, that a tidal wave of boomers is expected to flood Europe in the fall, so don't count on bargain transatlantic flights at that time of year. 
After drawing up a list of two to five top possibilities, the next step is to check with those airlines on the airlines' own websites. Sometimes an airline undersells the travel agencies, and since checking each airline takes only a few minutes, that is a possibility worth investigating. Because of the misconception that the airline price will always be higher than that of the travel agent, this step is often overlooked.

Buy tickets early. If you're going to be using an online outlet to sell, you won't be doing yourself any services if you wait to strike. Keep your eye out for presales and wide-release sale dates.[2] The sooner you buy tickets, the better tickets you'll have at your disposal. Better tickets will maximize the likelihood of being to sell them off to a potential customer.
All information published here is personal opinion and comes from personal experience. The information published on this site/page should not be relied upon as a substitute for personal financial or professional advice. ESR Media, LLC, Miles to Memories and the author strongly recommend that you seek independent advice before you apply for any product or service, which is described on the site/page.
If you're flying somewhere that involves a transfer, say from Canada to Australia which typically involves Canada to LA, then LA to Australia, consider that it may be cheaper to book these two legs separately on your own by adding another destination to your trip. It should go without saying that in doing this, you should not book tight layovers. I repeat: do not book layovers that are hours apart! This approach is for those who want to create an additional destination of a few days or more, before catching their next flight. The one exception is when booking with Kiwi.com, who offer their own guarantee on making connecting flights even when not with the same partner airlines.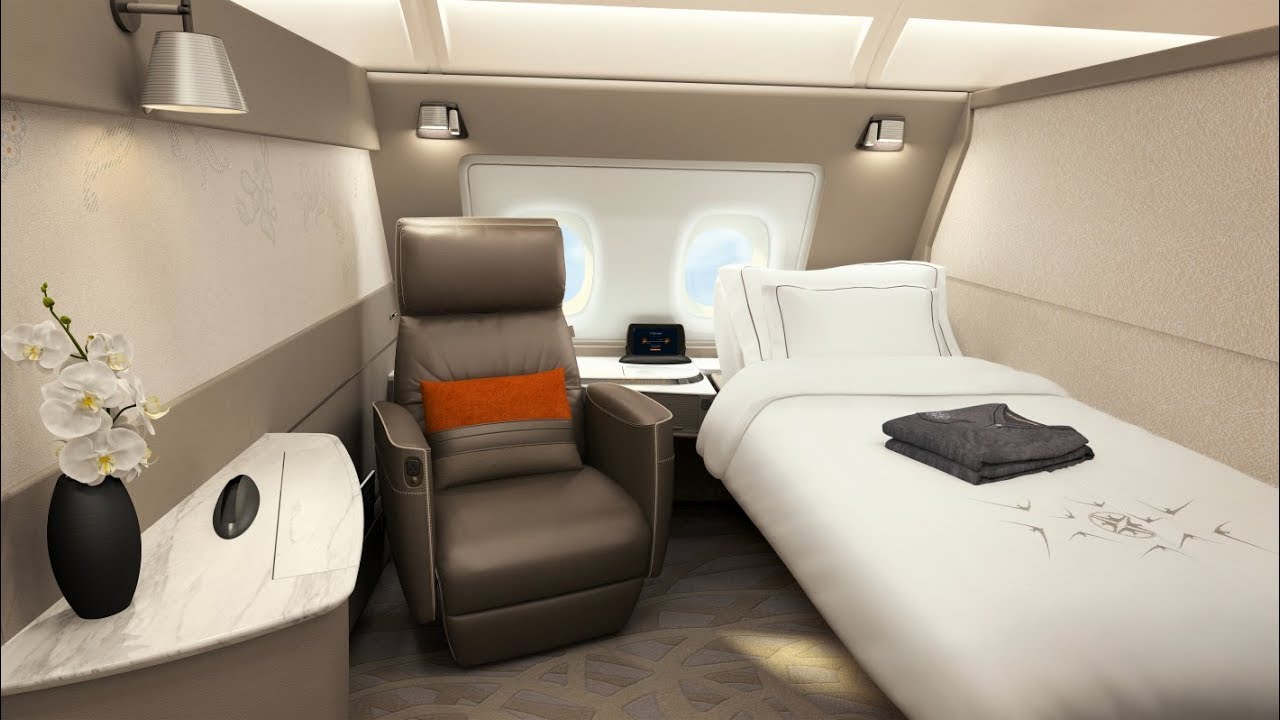 It may be cheaper to fly out on one airline and back on another using one-way fares, and OTAs such as Expedia and Priceline are a good place to find out. They also sell air plus hotel packages that usually cost less than buying separately and they sometimes have fares that are much lower than the same flights and dates sold directly by the airline sites (I recently saw fares on Priceline to South Africa on Dutch airline KLM that were hundreds less than if bought on KLM.com and fares on Delta to Italy that were much cheaper on Expedia than on Delta.com).

And so the new way of thinking about pricing for these events is dynamic pricing. So much like an airline or a hotel, you fluctuate price based on how demand is going. And so it makes intuitive sense, but I think what most people miss on this is demand is very different. So for instance, demand for a flight from Boston to LA, there's actually nine non-stops a day. And in fact, I looked for Thursday. The prices for these non-stops range from $369 to $2,278.
Copying ultra-low-cost airlines such as Spirit and Frontier, now Delta, American and United also sell bare-bones economy class fares. On domestic routes, they typically cost $40-$60 round-trip less than regular economy, although the savings can be greater to international destinations. Buy one of these fares and, except on Delta, you'll pay even for a carry-on bag unless it's small enough to fit under the seat in front of you; you won't be able to choose a specific seat before check-in (which means you'll end up in a dreaded middle seat), and your fare will be entirely non-refundable and non-changeable. Although I'd never buy one of these airfares, my millennial friends, who apparently travel with just a change of clothes and a toothbrush stuffed into a backpack that slides under the seat, tell me that they're worth the inconvenience.
General question for anyone in the know about this. So I'm trying to get tix from StubHub (as usual) for opening night vs. DC but I'm not paying $27 a seat for my wife and I to sit at the very top. I guess I'm considering "doing business" with the gentlemen outside of the arena next to the police and the bucket drummers. This is my first time doing this.
This works for your arrival airport, too, but a note of caution – if you're unsure where the airports are and how to get to and from them, do your research before booking. Sometimes the cheaper airport can cost you more in transportation costs, eliminating any savings you might have made on the fare. The fixed-fare price for a taxi into the city centre from Rome Fiumicino Airport is €48 (per vehicle, not per passenger), compared to just €30 from Rome Ciampino Airport, so bear this in mind when deciding on which flight to book.
Sometimes you can buy tickets at the very last minute for a great price if the airlines have failed to fill their planes. You can find such fares at specialized sites like LastMinuteTravel.com, or sometimes on airline websites and online booking sites such as Expedia. If you can stand the suspense, and if you are flexible with your itinerary and dates, you can find cheap flights to very attractive travel destinations. For more info, see Best Bets for Booking a Last-Minute Trip.
Before booking a flight, consider if the rate is cheaper if paid in another currency. Often budget airlines will make you pay in the currency of the country you're departing from, but this isn't always the case. An important note when doing this: make sure you're using a credit card that is free of foreign-transaction fees, otherwise your attempts to save money doing this will be lost! Our article on money matters for world travellers can help steer you in the right direction for the best credit cards for travel.
Flights between Europe and Asia and between North America and Asia are more complex but generally increase for December, January, July, and August and are cheaper throughout the rest of the year. There can be huge differences between a New York to Bangkok flight and a New York to Singapore flight, so if your travel plans are flexible be sure to check every possible route. 

I agree that ticket reselling is probably not the most efficient form of MS. But it can be a profitable reselling endeavor, not unlike other reselling approaches. As with any business venture or MS strategy, clearly one needs to become educated and decide what works best for them. And as Shawn always advocates on this blog, start small. If it works for you, do more. If it doesn't, stop. 

The New Year is always a popular time for flight sales, so if you're planning to fly in 2019, now could be a good time to book. Before booking a flight direct with an airline though, ALWAYS double-check prices for your route and dates on comparison sites to make sure it's really a bargain (and in some cases it may be worth waiting until all carriers on your route have released tickets).
So the best way to get a good deal on a ticket is to cut out the middleman entirely. Get there early and walk through the parking lot, asking if anyone has extra tickets. If it's a sold-out event, there's a good chance you might get the ticket for face value, as fellow fans are often looking just to break even on a ticket. If the event is not sold out, there's a good chance you'll get the ticket at a discount. Some fans will even fork over an extra for free if they didn't pay for the ticket themselves, seeing you as an opportunity to pay a favor forward. Professional scalpers, however, never look to break even or give things away.
That unused ticket for the delayed or canceled flight? It's still good to use another time; think of it like an airline credit you got for your aggravation. If you've had it with that (expletive) airline and vowed never to fly them again, even for free -- you have principles, dammit! -- you can also request an "involuntary refund" for the flight from which you were bumped.
Don't expect the gate agent to scour the interwebs to find you a seat, though. There are likely 100 other people trying to get out as well, so if you make their job fast and easy you'll get better results. Look up the flights you want, calmly stroll up to the counter with two or three options ready, and see if they can do anything for you. If those options include flights on their airline, all the better.
New York State lawmakers in May renewed the current ticket-selling law, which expires annually; new pending legislation would stiffen civil penalties and impose criminal ones for bot usage. Meanwhile, there are two ticketing bills under consideration in the U.S. House of Representatives, which would prohibit the use of bots and give the Federal Trade Commission enforcement authority. With significant reform unlikely to happen soon, how do you avoid getting gouged on ticket prices the next time you want to go to a ball game or take in a show?
The first thing to know about finding a cheap flight is that there is no magic bullet or one secret ninja trick to doing so. There are a lot of myths online about how to find cheap flights. In fact, you've probably come across a ton of them on your search to find the best flight deal! They are all lies. They will lead you astray. Most websites hire terrible reporters who recycle common and outdated myths. Here are the most common that are 100% not true:
My family is going on a cruise. I purchased one way tickets to Florida for $112 but can't find a return flight under $300 from Fort Lauderdale to Boston on Sunday, May 1st. I would prefer to come home on Sunday but might end up having to return on Monday May 2nd if the price doesn't come down. Unfortunately, I didn't purchase them when they were $210. Should I take the gamble and wait, or would if be best to book now?
No matter how good it sounds, you should never book the first fare you see. Start your search by checking a few of the major online travel providers such as Travelocity, TripAdvisor Flights or Kayak. SmarterTravel's sister site, Airfarewatchdog, is another good source of cheap airfare. Checking these sites will give you a preliminary idea of which airlines fly your particular itinerary, what the going rate is and which restrictions might apply. Armed with this information, you can head directly to the airline website to see if the same flights are any cheaper (some airlines guarantee to offer the lowest possible fares on their own websites). While you're there, check to see if the airline is running any sales or promotions to your destination.
You're not crazy for thinking that a flight price has changed after searching it a few times in your web browser. Based on the cookies in your browser, flight prices do increase when a particular route is repeatedly searched, as the site wants to scare you into booking the flight quickly before prices get even higher. Always search for flights in incognito or private browsing mode to see the lowest prices.
If your bag is delayed, not lost, airlines will try to placate you with $25 or $50 each day. But the DOT says that's not enough to salvage a wedding, a ski trip, or an important business trip. These companies can owe you up to $3,500 in liability for a domestic US trip, so long as you've got receipts -- you've gotta prove to the airline the relative value of what you had in the bag, and why you needed it before the luggage could be delivered. That's not to say this isn't your big chance to upgrade your suit collection. It's just that if there wasn't an event you needed the suit for before your bag showed up, you might not get full reimbursement.
Compare ticket prices at different venues. When Bruce Springsteen played in the New York metropolitan area, seats on the resale market were far cheaper at the Prudential Center in Newark, N.J., than at either Madison Square Garden or Barclays Center in Brooklyn, said Will Flaherty, SeatGeek's vice president of growth marketing. When Beyoncé was on tour, the cheapest ticket to see her at Citi Field in Queens, N.Y., was $140, and that was for a lousy seat. Compare that with the cost of seeing Queen Bey at Heinz Field in Pittsburgh a week earlier, where tickets on the resale market could be had for as little as $28; $140 bought a seat close to the stage, Flaherty said. 

When I moved back to Texas after Grad School my parents were absolutely hounding me about getting a full time job. I swear, all I heard from them was "You have to get a job with a 401k and health insurance!" I finally dropped the bomb on them that I was going to use my college degree and MBA to be a ticket broker. I would not be getting any 401K nor would I have any health insurance…they were not pleased to say the least.
Savings are available on last-minute flights from the UK if you look into charter airlines. Most airlines, even budget ones, will typically raise fares for nearly all routes a couple of weeks prior to departure, purely because they know that last-minute travellers are less budget-conscious, as they are often travelling for business or due to an emergency. However, specifically in the UK, there are two charter airlines that are an exception to this: Thomas Cook and Tui (formerly Thomson).
Some very good tips there, I have used all the search engines listed but I must admit my preference is Momondo, may be I'm stuck in a rut… One thing I would like to add is that on finding the flights I want to book, I invariably book them direct with the airline, it saves a few pennies here and there. Not doing this and using the links from the search engines can take you off to some obscure travel agent so he can make his commission. I made this mistake last year when doing a visa run from Bali back to Flores via Kuala Lumpur and Jakarta. Even though I had a conformation email of my flight with Garuda from KL to Jakarta and the on to Flores. I was not booked onto the flight, luckily I had not been charged and had to buy the flight again in the airport.

Qantas American Airlines, British Airways, Finnair, Japan Airlines and LAN, and has additional commercial agreements with Aer Lingus, Aircalin, Air Niugini, Air North, Air Tahiti Nui, Air Vanuatu, Alaska Airlines, Alitalia, Asiana Airlines, Bangkok Airways, China Eastern, China Southern, El Al, Emirates, Fiji Airways, Jet Airways, Jetstar, and Vietnam Airlines.
While most airlines put a heavy surcharge on one-way tickets (often charging 80% of or sometimes the same price as a return), airlines such as Norwegian offer one-way tickets for roughly half the price of a return. This affects other airline's prices, such as TAP Portugal and KLM, too. This means for trips to the US, particularly those when you might not know the exact date, or airport of your return, it makes sense to book a one-way ticket there, and another one back.